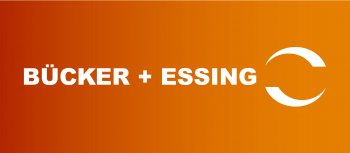 500+
Engine overhauls per year
The company´s diesel engine repairs and power pack services as well as its extensive delivery program of replacement engines and spare parts keep rail vehicles and industrial power aggregates operational.
Wherever high performance diesel engines are at work to guarantee the smooth transportation of goods or passengers, Bücker + Essing is your partner of choice for the maintenance and repair of diesel engines in rail vehicles and industrial applications.
Backed by a state-of-the-art machine pool, we overhaul engines, engine components and also complete power packs in our repair plant in North-Western Germany. Our processes and procedures are quality-tested and certified according to the quality management systems ISO 9001:2015 and RAL-GZ 797.
ENGINE REPAIRS AND INDUSTRIAL SERVICE
ENGINE REPAIR
When we repair diesel engines, we work according to the strict quality requirements of our customers. We find the best technical and economic solution to prolong the service life of your rail vehicle and industrial aggregates. Thanks to our strong competence in mechanical processing, we achieve a high remanufacturing rate for the engine components.
REPLACEMENT ENGINES
To ensure fast availability and a timely solution in case of urgency, Bücker + Essing offers you a comprehensive range of exchange engines from the leading manufacturers. All motors have been overhauled according to the strict quality guidelines of DIN EN ISO 9001:2015 and the RAL-GZ 797 seal of quality in our overhauled at our repair facility in Lingen (Ems).
POWER PACK SERVICE
Be it the removal, repair or reassembly of your rail engine or entire power pack, Bücker + Essing offers a comprehensive service – 365 days a year. Starting with a profound and documented analysis of the power pack, we revise the engine and all components of your complete power pack. You have only one contact person: Bücker + Essing.
COMPONENTS, SPARE AND WEAR PARTS
Bücker + Essing repairs components to manufacturer specifications and supplies original parts or parts in OEM quality for repairing your diesel engine.