Logistics Consulting in Bulgaria
Neft Oil EOOD
Freight Forwarding, Performance of activities and services as a carrier of cargoes, Heavy Lift Haulage, Warehousing, Customs Clearance, Ship Agency, Port Services, Consultancy services

SCI Verkehr GmbH
SCI Verkehr is as a strategic consultancy company focused on the international railway and logistics industry. We support our business partners in optimising their processes.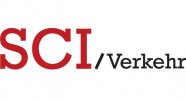 Rail Cargo Group
With 5,887 employees, subsidiaries throughout Europe and an annual turnover of 1.9 billion euros, the Rail Cargo Group ranks among Europe's leading rail logistics companies.

Not using RAILVIS Platform yet?
Rent a wagon, sell a locomotive, find a container, convert free capacity to profit. The RAILVIS Platform is the tool you need. It's faster, better organized, and more secure than email or phone calls.
Try RAILVIS Railway Marketplace
VTG Aktiengesellschaft
Focus on rail: Alongside the leasing of freight wagons and tank containers, we also provide multimodal logistics services and integrated digital solutions.

Pansped d.o.o.
On all railroads of Serbia, the region and Europe, you can count on us, on all the services of transportation and passing through customs – AS FAR AS YOU GO

Rhenus Rail Logistics GmbH
Your professional partner for complex rail transports.