Railway companies in category Infrastructure & Construction
Aktobe Rail and Section Works LLP
ARBZ is a one of a kind large industrial complex specializing in manufacture of products of strategic importance – high-quality differentially thermo-hardened and non- thermo-hardened railway rails and wide range of rolled sections.

UAB "Skinest Baltija"
Skinest Baltijaoffers you professional complex railroad solutions: company designs and builds railroad tracks, maintains and repairs them, sells and leases freight cars, provides railway spare parts.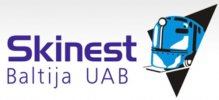 JSC "Gargzdu gelezinkelis"
We provide high-quality services in the railway sector and ensure long-term solutions for our current and future partnerships.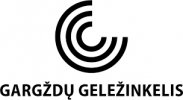 Not using RAILVIS Platform yet?
Rent a wagon, sell a locomotive, find a container, convert free capacity to profit. The RAILVIS Platform is the tool you need. It's faster, better organized, and more secure than email or phone calls.
Try RAILVIS Railway Marketplace
Skinest Rail AS

Ardanuy Ingeniería, S.A
Ardanuy Ingeniería, S.A. is an engineering consulting firm specialized in studies, projects, works management, safety engineering, operation / maintenance studies; and technical guidance for railways.

Estonian Railways Ltd.
Estonian Railways Ltd. is a state-owned company and is responsible for the development, maintenance and administration of railway infrastructure.

Infrastructure & Construction in other regions