Railway companies in category Component Producers
ComatReleco AG
ComatReleco offers specialised products for the railway sector. Products for installation on railway vehicles comply with the current standards EN50155 and EN45545.
Comax Industrielle Signaltechnik AG
Comax is offering a product range (sound generators and alarm lights) which has been specifically developed for Railway Engineering.

EL Mawassir S.A.
ELMAWASSIR EPDM seals have been developed to meet wind and rain tightness requirements and provide thermal insulation in both heat and cold conditions.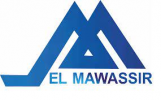 Not using RAILVIS Platform yet?
Rent a wagon, sell a locomotive, find a container, convert free capacity to profit. The RAILVIS Platform is the tool you need. It's faster, better organized, and more secure than email or phone calls.
Try RAILVIS Railway Marketplace
IBL Electronics
IBL has a strong presence in industrial outsourcing & electronic boards subcontracting.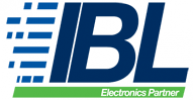 Component Producers in other regions