Deutsche Bahn wants to become more female and continue to significantly increase the proportion of women in the Group. Numerous measures are already having an effect: more than 3,000 women were promised a job in the first quarter, almost three percent more than in the same period last year. The share of women in job applications is also higher than a year ago.
More women for the railway - this therefore also involves making DB women and their jobs more visible - and no one can do this better than the female employees themselves. Initiated by the network "Women at Deutsche Bahn", a "Female ICE" travelled from Munich to Berlin for the first time.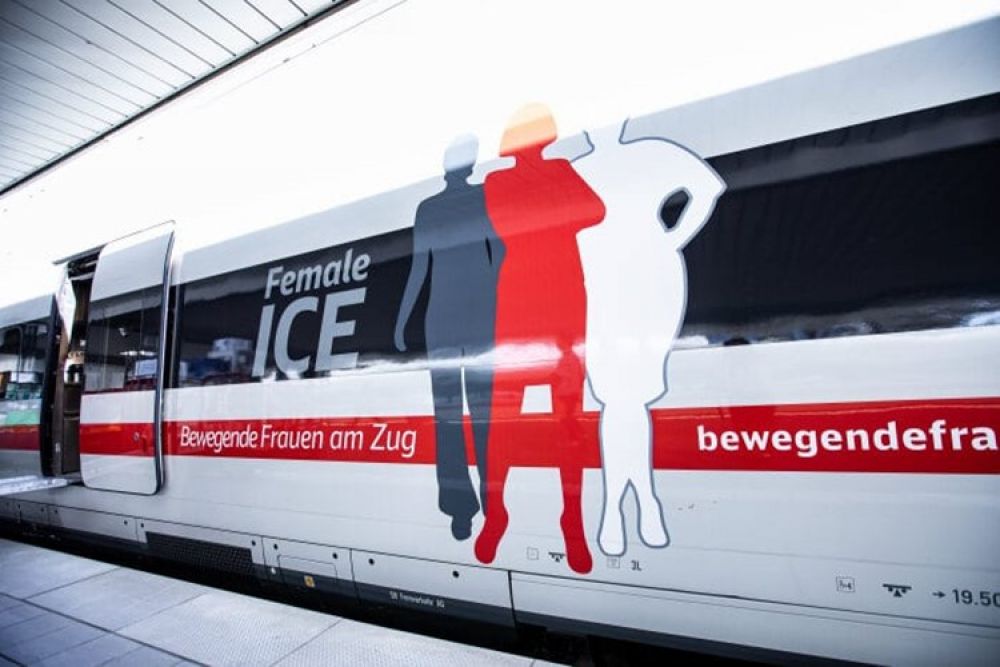 From the engine driver to the train manager - only women were responsible for the specially branded train. In a special carriage, the organisers offered a special programme for dozens of female DB colleagues and guests. Along the route, too - in signal boxes, at stations and on construction sites - more female employees were on duty. In Halle and Nuremberg, DB colleagues also held events to inform interested women about job profiles and exciting projects. A total of more than 500 DB women wanted to send a signal with the campaign and encourage other women to also strive for jobs in male domains and in management positions.
The train was sent on its way in Munich by the Bavarian State Minister for Family, Labour and Social Affairs, Ulrike Scharf, and Ulrike Haber-Schilling, Member of the Management Board of DB Regio and member of the women's network. Franziska Giffey, Governing Mayor of Berlin, and Martin Seiler, Member of the Management Board for Human Resources and Legal Affairs at DB, were on hand at the main station to welcome the ICE in Berlin.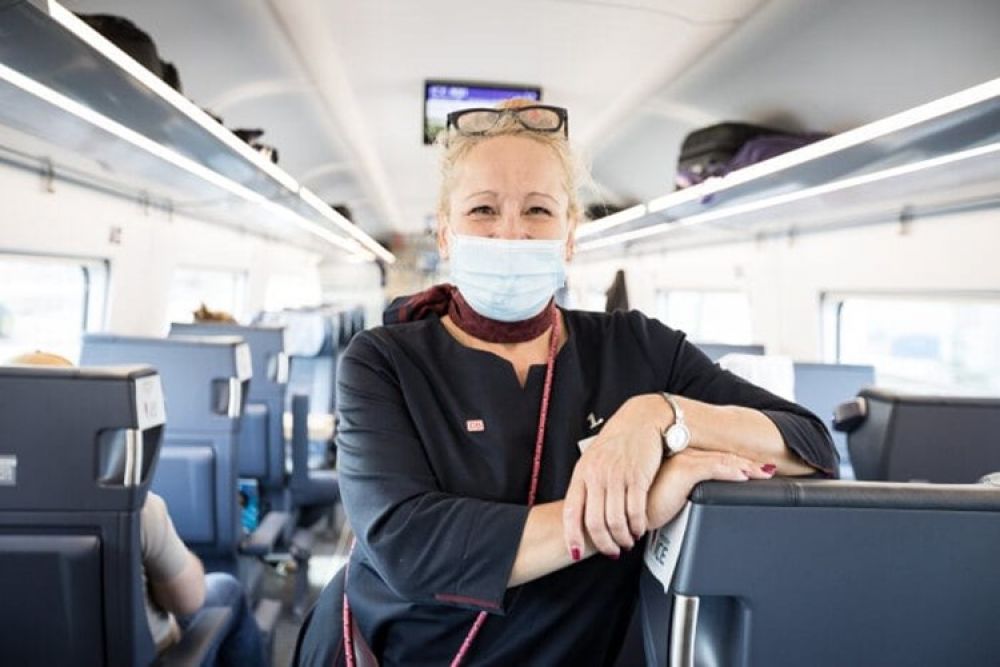 Franziska Giffey, Governing Mayor of Berlin: "Our working world should encourage all people to take up the profession they want. Unfortunately, role models and gender stereotypes are still often a major hurdle. The 'Female ICE' with exclusively female staff is a great, supra-regional campaign by Deutsche Bahn. It shows in an exemplary way that women can pursue any profession and are supported by the company and the state in doing so - regardless of whether they are in the technical field or in management. It gives me great pleasure to welcome the train to Berlin - the city of women."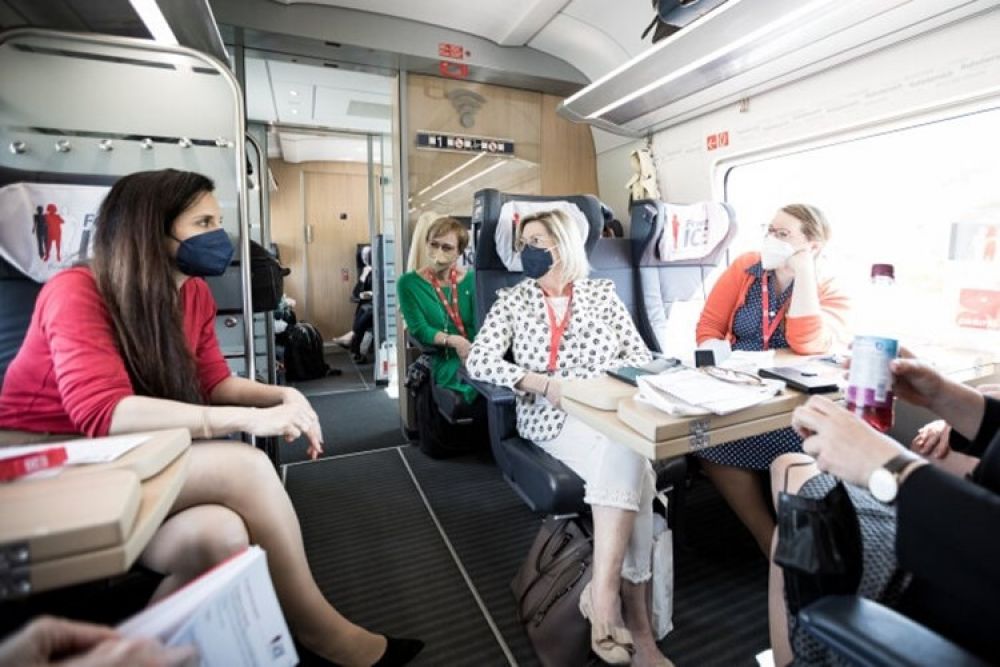 Ulrike Scharf, Bavarian State Minister for Family Affairs, Labour and Social Affairs: "We will only overcome invisible barriers to advancement when women are represented in all sectors and positions. There are many strong women who do great work and are role models for others. They must also be visible! Deutsche Bahn's 'Female ICE' initiative supports women who go their own way regardless of outdated role models. As Minister of State, it is very important to me that women seize the opportunities that are offered to them. We need more women in all professional fields and must work on this every day!"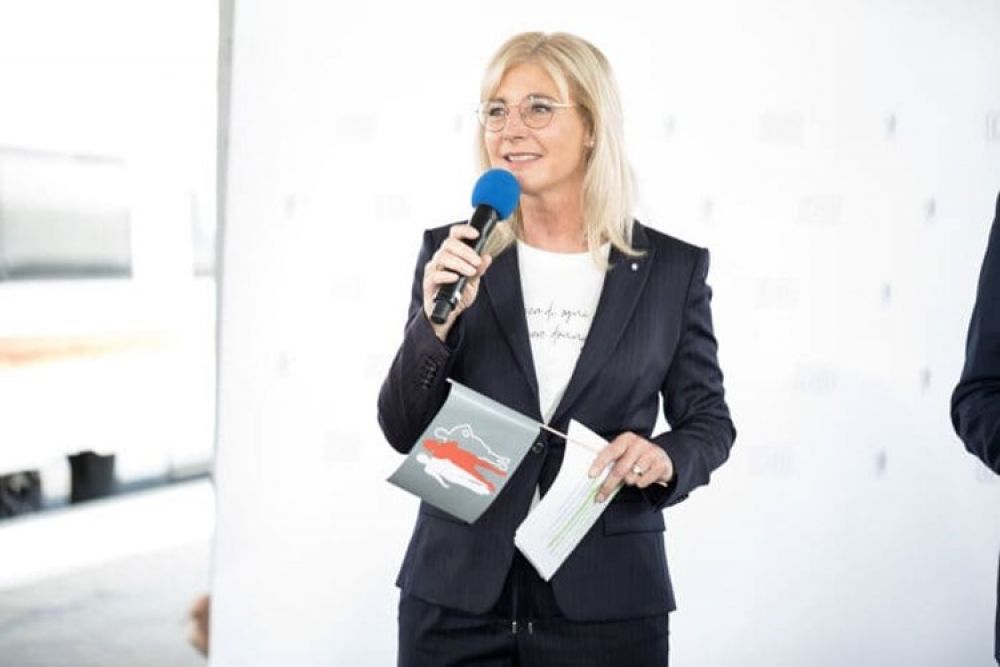 The "Female ICE" project also attracted attention in Brussels, where DB was recently awarded the "European Women in Rail Award" as the "best employer for women in the European rail sector".