From the beginning of June, 2022 goods trains transporting DPD shipments run daily between Hamburg and Duisburg. This trend will continue. In the future, the company wants to shift more of its long-distance parcel transport to rail. As the carbon footprint of the parcels transported will be significantly improved, this will make an important contribution to greater sustainability. The first interim goal is for around 5 percent of DPD's domestic freight transport to be shipped by rail as early as next year.
"Our long-term goal is climate-neutral logistics," says Anke Förster, Chief Network Planning and Optimisation Officer at DPD Germany. "In addition to a range of measures that we are already implementing in local transport and along the last mile, our focus is very much on long-distance transport. This is where alternative drive technologies on the road play just as important a role as rail." DPD's partner in the implementation of rail transport is the service provider Kombiverkehr. The Frankfurt-based company is backed by more than 230 freight forwarders and DB Cargo AG as limited partners. Anke Förster states: "Thanks to Kombiverkehr we don't need to fill a complete train but can book individual swap bodies onto existing routes."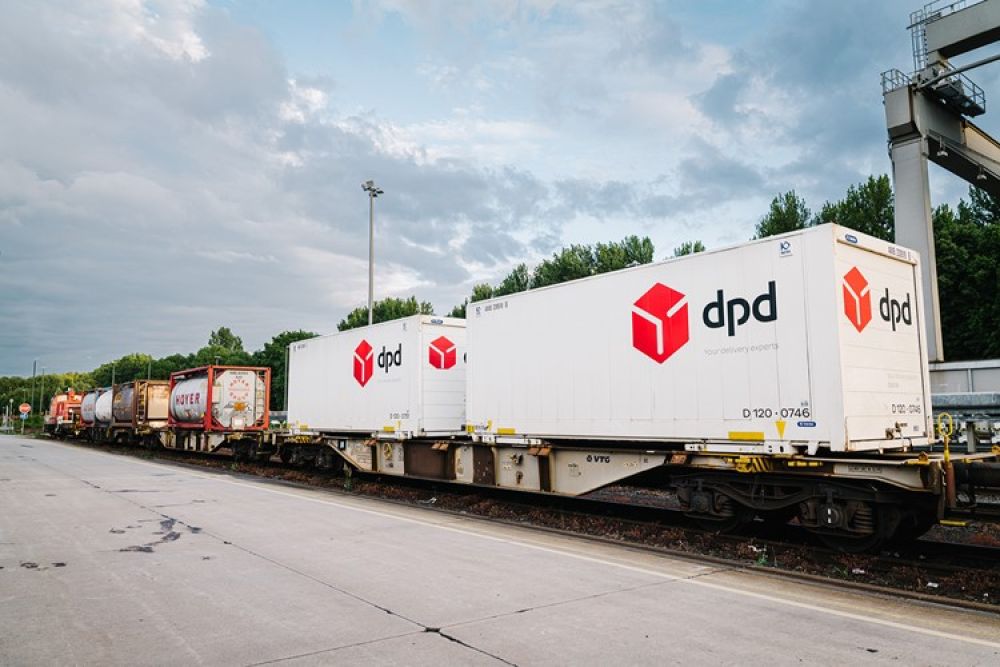 "In the round trip between Hamburg and Duisburg, each swap body loaded with DPD shipments will emit around one tonne less CO2 compared to pure road transport. This corresponds to a saving of more than 80 percent," emphasizes Björn Saschenbrecker from the Sales department at Kombiverkehr, adding: "Intermodal transport will therefore bring DPD a good deal closer to achieving its climate targets."
Every evening goods trains depart almost simultaneously in opposite directions from Hamburg and Duisburg, loaded with DPD swap bodies. "The route is ideal for us, as our depots in both places are near the rail cargo terminals," explains Anke Förster. Nevertheless, because the switch means extensive changes in the company's internal processes, she adds: "It's precisely in this area that we want to gain experience. An additional means of transport means more complexity, and at the same time we want to make sure we keep our service promises." It is helpful here that DPD has already dealt intensively with the area of rail transport in the past and can now put this knowledge to use. According to Anke Förster, it is also an ideal opportunity to integrate the specific characteristics of rail as a means of transport into customer-oriented services: "In the long term our customers will certainly have the choice of receiving their goods by the fastest possible means of transport by road, or with the greatest possible sustainability by rail."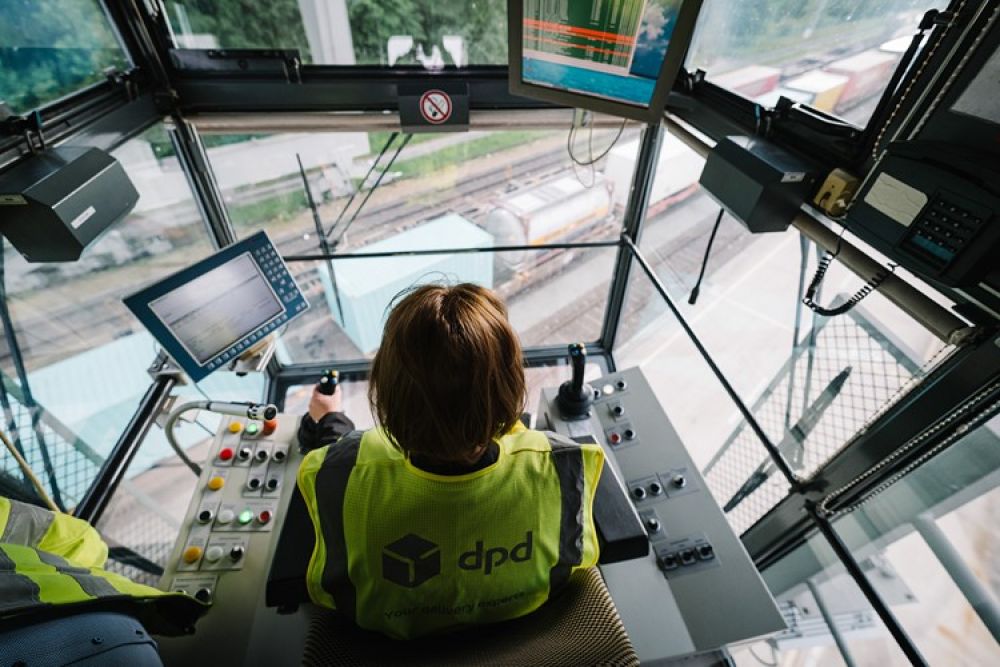 With the project that has now been launched DPD is also responding to the desire of the government to shift freight transport from road to rail wherever possible. Anke Förster comments: "We'll be happy to offer our experience as a partner in the discussion, and we can already say this much: it is advisable to specifically consult the business community on its wishes and interests and to base customer-oriented services on this. If possible, we would very much like to quickly shift a much larger share of our freight transport to rail."