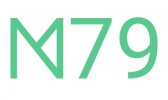 640k
written lines of code
46 years
of rail experience
Founded 2019 in Berlin, Menlo79 is a young company with a dedicated team that brings a unique combination of operational experience in transport logistics and extensive expertise in digital transformation in established companies and provides a new approach to shaping the rail sector.
The company launches with its first product: WILSON. the modern, user-friendly B2B platform for live scheduling of drivers and trains based on qualifications, availability and individual driver preferences. Wilson's simplified digital approval process and the integration of AI algorithms enables rail companies to dispatch drivers efficiently, solve the problem of low driver productivity and to increase employee satisfaction.
WILSON.
WILSON. is a digital assistant for intelligent live scheduling of driving staff, based on qualifications, availability and employee preferences. The combination of a portal solution for dispatchers and our app allows swift and easy communication between office based and operational staff.
Master data and preparation
Service- and Shift Management
Tariffs and labour agreements
Qualification management
Availabilities and vacation management
Vehicles
Live Operations
AI supported shift planning and dispatching
Live tracking of shift and working time
Operations Board for dispatchers
Easy communication focused on operational tasks
Time Management
Work- and over time management
Payroll Integration
Service billing, we help you invoicing your services (e.g. settlement of employee leasing?)
Offering WILSON as a Software-as-a-Service product and focusing transforming our customers dispatching processes on during introduction phase we pay respect to the specific situation of all stakeholders in the rail sector.
DIGITAL SERVICES
Menlo79 offers its digital expertise to other companies to assist with digital strategy, product design, software development, transformation and overall product management.
Digital strategy
Digital design
Digital transformation
Software development