Explore railway companies in Israel by Category
Promoted railway companies in the Israel
Your company can be featured here
Make your company and your services be seen and found by professionals, worldwide.
Learn more
Railway companies in Israel
Israel Railways
Israel Railways Ltd. provides rail transportation services. The Company focuses on inter-city and suburban railway passenger and freight traffic.

Cervello Ltd
The World's Most Trusted Rail Cybersecurity Solution.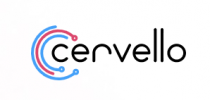 Cylus Cyber Security Ltd.
Cylus, the global leader in rail cybersecurity, helps rail and metro companies avoid safety incidents and service disruptions caused by cyber-attacks.

Not using RAILVIS Platform yet?
Rent a wagon, sell a locomotive, find a container, convert free capacity to profit. The RAILVIS Platform is the tool you need. It's faster, better organized, and more secure than email or phone calls.
Try RAILVIS Railway Marketplace
Datumate Ltd.
Datumate develops innovative solutions for the construction industry. Datumate offers software and services that utilize big data analytics, AI & machine learning, state-of-the-art computer vision, and drone and camera technologies.

Optibus Ltd.
An end-to-end software platform for more equitable, sustainable, and efficient transportation services for agencies, operators, cities, drivers and passengers.

RADWIN Ltd.
RADWIN Ltd. is the Market Leader in Delivering High-Performance Broadband Wireless Access.

Rail Vision Ltd.
Rail Vision is a leading provider of cutting-edge cognitive vision sensor technology and safety systems for the railway industry.

Tri-Logical Technologies
Tri-Logical specializes in integration with existing rolling stock systems and sensors, and provides cyber security solutions for wireless data communication.

Menlo79 GmbH
With "WILSON." Menlo79 offers a modern and intelligent way for dispatching drivers and other operational staff by using AI algorithms and easy communication between office and operational staff.