Railway companies in category Rail Construction
Farab
Farab is an engineering, procurement, construction, and project management company operating as a turnkey general contractor for most major industries, including civil infrastructure, thermal power, hydropower, rail transportation, and oil, gas, and petrochemicals.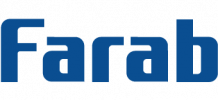 Gürmak Demiryolu Baglanti Elemanlari San. Tic. A.S.
Gürmak has become an international railway fastening systems provider with more than 30 years of experience in the production of fastening materials since its establishment.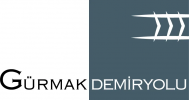 YAPIRAY
YAPIRAY's main objective is to fulfil railway constructions in the most efficient and accurate way with its huge experience in managing various projects under tough and challenging conditions simultaneously.

Not using RAILVIS Platform yet?
Rent a wagon, sell a locomotive, find a container, convert free capacity to profit. The RAILVIS Platform is the tool you need. It's faster, better organized, and more secure than email or phone calls.
Try RAILVIS Railway Marketplace
MAPNA Group
Development and execution of thermal and renewable power plants, oil & gas, railway transportation and other industrial projects as well as manufacturing main equipment including gas and steam turbine

KARDEMIR KARABÜK DEMIR CELIK SANAYI VE TICARET A.S.
Including the R350 HT hardened rails, we are Turkey's and the region's only producer of railroad rail.

Rail Construction in other regions