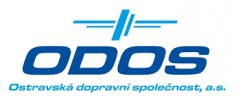 Ostravská dopravní společnost, a.s. deals with international and inland forwarding and with the operation of railway track and transport on the railway tracks in the Czech Republic.
The complexity of the provided services is guaranteed by the close cooperation with Ostravská dopravní společnost - Cargo, a.s., subsidiary, which owns national and international licenses to operate rail transport and also has its own locomotive fleet.
Company can offer services as the private railway carrier for selected projects in the national and international transport on the Czech rail network.
Service overview:
operation of rail transport
rental of locomotives
rental of railway wagons
forwarding services
complex consulting
Ostravská dopravní společnost, a.s. was established in 1995. Nine years later they bought their first 21 diesel locomotives and started activities regarding rail freight.