Category

Locomotive Rental & Leasing

Year of Foundation

2021

Number of Employees

1 - 9

Telephone

-

E-mail

[email protected]

Address

12 Rue du Chateau d'Eau
3364 Leudelange
Luxembourg

Social media
Nexrail is a rolling stock lessor operating in Western Europe. Its current portfolio of ca. 100 locomotives (53 operational and 50 under order) is currently dedicated to the freight and shunting markets with clients located in Germany, France, Italy, Belgium and Luxembourg. Nexrail was created by a group of seasoned rail leasing professionals with the ambition to become the leading European platform offering hybrid/dual mode traction and innovative locomotives and specialized rolling stock to its clients. Nexrail Lease is a portfolio company of funds managed by InfraVia Capital Partners.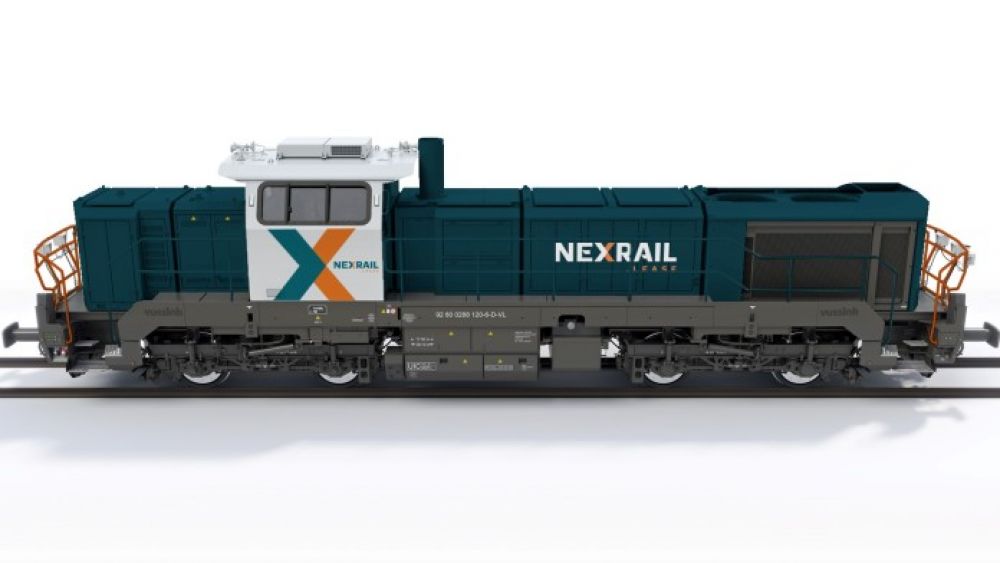 With rail at the centre of energy transition and the roll-out of ETCS, we think of Europe's aging mid-cab fleet as an opportunity. Many innovations are rapidly coming to market to make a large step forward in making Europe's more efficient and more environmentally friendly. Using all our experience and resources, NEXRAIL is dedicated to making these innovations available to European rail operators.
Our services:
FULL-SERVICE LEASING
We want to provide the lease solutions that fit our clients. That means that we offer full-service leasing as our core product. We use partner workshops to execute maintenance, including the in-house workshops of our clients. Therefore, we are open to dry or soggy lease solutions as well.
Innovation is better accelerated when adopted together. Therefore, NEXRAIL will try to set up capacity leasing pools in various places in Europe. Capacity pools can offer the benefit of (i) off-balance sheet treatment under IFRS16, (ii) 100% up-time for easy capacity planning.
FULL-SERVICE MAINTENANCE
We have a strong capability in diesel locomotive maintenance. With our partner network of workshop, we can take one full-service responsibilities in many places. Or if you need help with heavy maintenance and spare parts, NEXRAIL is here to support.
MODERNIZE AND DECARBONIZE
We are the leader in modernization and decarbonization projects. The current European fleet of (center-cab) locomotives offer many options for retrofitting with modern, innovative solutions. From adding dual- or tri-mode functionality to hybridization to installing a hydrogen fuel cell propulsion system. We can make the necessary investments, provide the necessary engineering expertise and execute with the right project management resources.
ALTERNATIVE FUEL SOLUTIONS
One of the main pathways to carbon neutral rail transport are alternative fuels. NEXRAIL is working closely with OEMs, engine manufacturers and fuel suppliers to make existing engines ready for such fuels. We want to be a transition catalyst for all of Europe's diesel locomotives to sustainable fuels. So, if you are interested in test projects, we can help you with fuel supplies and locomotive solutions.
Expect innovative new-build projects involving alternative traction, new-build introductions in new geographies, retrofit projects to sell-modernize-and-lease-back older types, and experiments with alternative fuels such as HVO, hydrogen and e-diesel.
A great example is our inaugural 50 locomotive new-build order for the first hybrid heavy mid-cab locomotive, the Vossloh DE 18 Smart Hybrid, in Europe. Uniquely, this locomotive will be homologated for Belgium, France, Luxemburg and Germany.
53
Operational locomotives
50
Locomotives under order
Get in touch
Reach out to Nexrail Lease
Address:
12 Rue du Chateau d'Eau
3364 Leudelange
Luxembourg
---