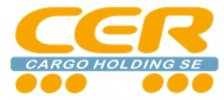 RAIL FREIGHT TRANSPORT
The main activity of the CER group is domestic, export, import and transit rail freight transport in a system of integrated block-trains. CER offers a better alternative to road or water transport, so that all aspects between the seller and the buyer are as advantageous as possible.
The goal of CER comprehensive rail freight transport is to deliver the goods to the clients safely, without damage, without problems and on time
Transportation at economical and competitive prices
Fast and scheduled delivery of goods without delay
24-hour dispatch service providing constant control of cargo
Operations in logistics centers, where it is possible to transload goods, or sorting them and store, according to their quality
RAIL FREIGHT FORWARDING
One of the strategic areas of the CER Group's business is the effective use of a combination of several transport options in solving difficult-to-implement transport.
Classic organization of rail and intermodal transport with 24-hour supervision.
Complete organization of the transport of special consignments (eg military equipment, oversized cargo or dangerous goods)
Design and implementation of freight transport according to individual needs.
LOGISTICS CONSULTANCY
For the CER group, the client always comes first. You can rely on CER from the design to the implementation of a specific freight transport according to your needs.
General advice on any logistics or transport tasks
Consultations on national and international transport conditions
Proposal of specific transport tasks or transport alternatives
Get in touch
Reach out to CER Cargo Holding SE
Address:
Könyves Kálmán krt 16
1097 Budapest
Hungary
---