Our main profile is rail freight, where we regularly transport trains carrying soya, sugar beet and loaded woods, bauxite, tar, fertiliser, steel coils and propylene. We do offers nationwide.
We have both electric and diesel engine locomotives, and our Ludmillas are very suitable for railway construction works. We also provide industrial siding track services. Thanks to our fleet of high-performance locomotives, we are able to serve orders from loading to unloading, to serve industrial sites and to provide combined rail services.
We have 6 locomotives, including four diesel and two electric locomotives and currently employ 64 people.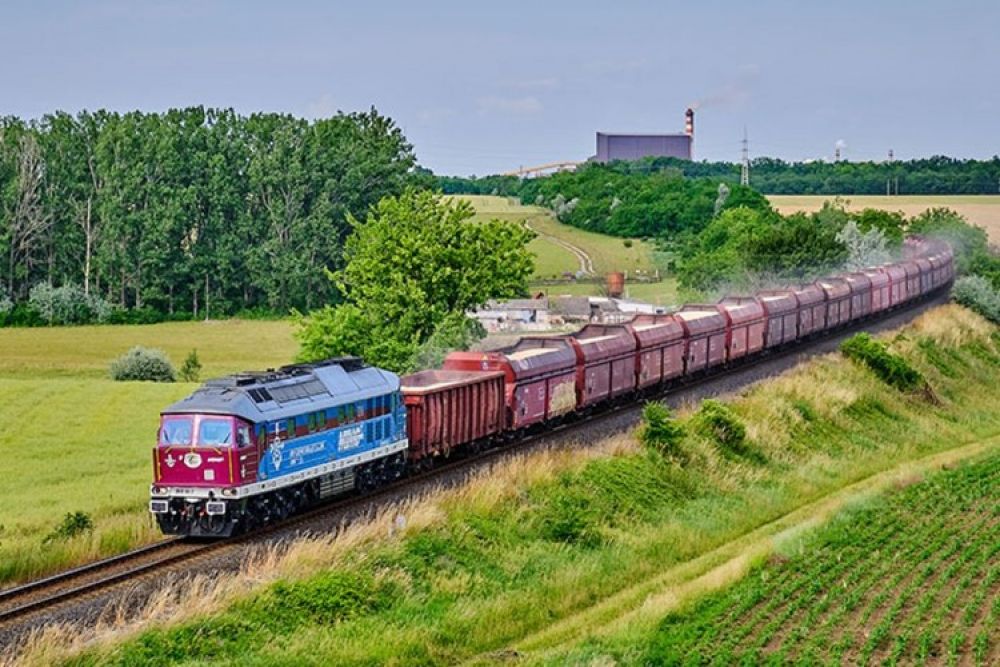 We obtained our rail transit license in 2009. In 2020, we also obtained a waste management license.
We are able to move high volumes of goods, prepare a proper price quotation with competitive fares.
We can also transport dangerous goods under strict conditions, and we have experienced rail staff.
Rail freight:
economical pricing strategy, short and long-distance solutions
over-weight products to transport
competitive wagonage
complete offer including all train services
cooperation with rail freight companies operating in the neighbouring countries
Dangerous goods:
dangerous goods freight by applying strict regulations
keep the freight schedule
experienced staff to respect high level of safety standards and apply all necessary actions
safety first mindset
Train operation:
train operation staff to serve
dispatcher service available constantly
own locomotives gueantee for accurate planning
well-organized, experienced staff to assure high quality service
assist to rail constuctions
Improve freight efficiency
minimize the empthy run, improve efficiency with logical solutions
dynamic capacity allocation
attention to innovations
constant tracking of freights in real time
Also provide a towing service with rail staff and a permanent dispatch service.In case of any questions or orders please see us on any of our contacts.
619
mil.
(HUF) Reveneu in year of 2020
Markets and regions of operation
Get in touch
Reach out to MTMG PLC.
Address:
Logodi street 34/A
1012 Budapest
Hungary
---