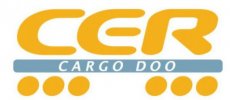 1,5 M. t
Transported in 2020
As a leading company in rail freight transport in Hungary and Central Europe we provide first class quality services: from cargo transport to freight forwarding, and military consignments transport and other projects.
Our integrated and specific IT system and own locomotive fleet guarantee foreseeable quality to our clients.
Railway transport:
Provide competitive cargo fees
Fast and scheduled delivery of cargo

Our 24 hour operator service provides constant monitoring of travel

Availability of logistics centers for the transshipment
Freight forwarding, military consignments:
Traditional and intermodal railway carriage with a 24 hour monitoring of travel
All-inclusive arrangement of the forwarding of special consignments (e.g. military consignments, consignments of dimensions in excess of the track gauge, forwarding subject to licensing)

Design of specific cargo jobs according to specific needs

In 2019, we have successfully completed the procedure of obtaining license for Croatian railway, thus our new company, the CER Cargo d.o.o. has started its operation in Croatia. After Hungary, Slovakia and Romania, the holding company already has operations in four countries.
Long-term goals include obtaining licenses for Slovenian and Polish rail companies through the company's special transports, but according to Márton Kukely, CEO of CER Cargo Holding SE, "we have to gather strength" based on the experience in Croatia. Commercial operations in Croatia itself are yet to start, but experience shows that this year is likely to see the system turn into a business.