Container Rental & Leasing in Bulgaria
Ecologistics EOOD
Loading/unloading of containers, Depot/container storage activities, Stripping / stuffing, Local container trucking, Container repair and washing, Intermodal equipment rent and lease
Rail Cargo Group
With 5,755 employees, subsidiaries throughout Europe and an annual turnover of 1.9 billion euros, the Rail Cargo Group ranks among Europe's leading rail logistics companies.

FORWARDIS GmbH
FORWARDIS is a rail and multimodal freight forwarder, whose mission is to be an architect of alternative logistics solutions all over Europe and beyond (Asia etc.).

Not using RAILVIS Platform yet?
Rent a wagon, sell a locomotive, find a container, convert free capacity to profit. The RAILVIS Platform is the tool you need. It's faster, better organized, and more secure than email or phone calls.
Try RAILVIS Railway Marketplace
PJSC TransContainer
PJSC TransContainer is a leading Russian intermodal container operator, owned by Delo Group. The company carries out high-speed block trains on the route China - Europe.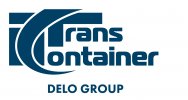 Aves One AG
The Aves One AG is an asset owner of durable logistic assets focussing on freight wagons and swap bodies complement the portfolio of the Aves Group.