Component Producers in Bulgaria
Eurotrans Burgas Ltd
Our company specializes in the formation of wheelsets for freight wagons. We use the components for wheelsets from the manufacturing companies with great experience and recognition.

Kolowag - Vagonoremonten Zavod-99 AD (VRZ-99)
Manufacturers of axle, wheel, wheelset, wheel sets repair and replacement, repair and precompleting of brake discs

Transwagon Burgas AD
Company relies on the master production cycles of freight wagons of various structures, on its high production capacity, on its proven experts' qualification.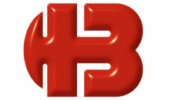 Not using RAILVIS Platform yet?
Rent a wagon, sell a locomotive, find a container, convert free capacity to profit. The RAILVIS Platform is the tool you need. It's faster, better organized, and more secure than email or phone calls.
Try RAILVIS Railway Marketplace
DDAP-RAX
DDAP-RAX is a manufacturer of railway axles, viz. railcar and locomotive axles, axles for diesel – and trains, for subway and for specialized rolling stock.

SFS Safety Flooring Systems
SFS Safety Flooring Systems is a construction company, developing and selling high quality anti-slip products. Furthermore, in terms of sustainability, we are working climate neutral.