Railway market in Mongolia
Explore railway industry, all companies and stakeholders in Mongolia on a largest database for rail business.
Explore railway companies in Mongolia by Category
Promoted railway companies in the Mongolia
Your company can be featured here
Make your company and your services be seen and found by professionals, worldwide.
Learn more
Railway companies in Mongolia
PJSC TransContainer
PJSC TransContainer is a leading Russian intermodal container operator, owned by Delo Group. The company carries out high-speed block trains on the route China - Europe.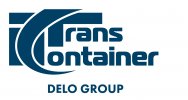 Menlo79 GmbH
With "WILSON." Menlo79 offers a modern and intelligent way for dispatching drivers and other operational staff by using AI algorithms and easy communication between office and operational staff.