Railway companies in category Agricultural & Food
ERIDON LLC
We promote development of Ukrainian agrarian potential by providing cultivation technologies for obtaining maximum yield and quality of agricultural crops.

KERNEL
Kernel – the world's leading and the largest in Ukraine producer and exporter of sunflower oil, and major supplier of agricultural products from the Black Sea region to world markets.

LLC "AGROGENERATION UKRAINE"
AgroGeneration is an agricultural company which has concentrated c.a. 60,000 hectares of arable land in Ukraine since March 2007. The company's core business is grains and oil commodity crop farming.

Not using RAILVIS Platform yet?
Rent a wagon, sell a locomotive, find a container, convert free capacity to profit. The RAILVIS Platform is the tool you need. It's faster, better organized, and more secure than email or phone calls.
Try RAILVIS Railway Marketplace
Cargill Deutschland GmbH
Cargill has been active in Germany since 1955. We process agricultural raw materials at 12 locations with 1,700 employees.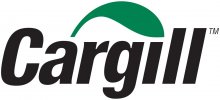 Agricultural & Food in other regions