Explore railway companies in Vietnam by Category
Promoted railway companies in the Vietnam
Your company can be featured here
Make your company and your services be seen and found by professionals, worldwide.
Learn more
Railway companies in Vietnam
Ratraco
RATRACO is a railway transport enterprise established in 2002.

TỔNG CÔNG TY ĐƯỜNG SẮT VIỆT NAM
Vietnam Railways is the national railway carrier of Vietnam.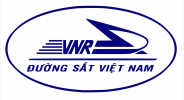 Trustana Logistics
Asset-based logistics company that brings end-to-end operational excellence to customers worldwide. Powered by data and industry expertise, TRUSTANA, as a dynamic cargo solutions designer, has been trusted by businesses of all sizes to handle their goods locally and globally. We offer full freight forwarding & logistics services ranging from Air Freight, Ocean Freight, Rail Freight, Land Services, Warehousing to other Value-added Services.

Not using RAILVIS Platform yet?
Rent a wagon, sell a locomotive, find a container, convert free capacity to profit. The RAILVIS Platform is the tool you need. It's faster, better organized, and more secure than email or phone calls.
Try RAILVIS Railway Marketplace
SCI Verkehr GmbH
SCI Verkehr is as a strategic consultancy company focused on the international railway and logistics industry. We support our business partners in optimising their processes.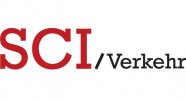 Menlo79 GmbH
With "WILSON." Menlo79 offers a modern and intelligent way for dispatching drivers and other operational staff by using AI algorithms and easy communication between office and operational staff.