Explore railway companies in Australia by Category
Follow the rail news and trends
Promoted railway companies in the Australia
Your company can be featured here
Make your company and your services be seen and found by professionals, worldwide.
Learn more
Railway companies in Australia
4Tel Pty. Ltd.
4Tel provides a wide range of services in technology-based strategic consulting, system engineering, specialist software and project management services to business and government clients.

Meridian Engineers PTY Ltd.
Meridian Engineers started out in 1987 as a structural and mechanical engineering consultancy. We developed a suite of innovative products and solutions for weighing and loading trains.

OEM Technology Solutions Pty Ltd
OEM Technology Solutions is a specialist provider of high-technology electronic transport monitoring and control systems for the worldwide railway industry.

Not using RAILVIS Platform yet?
Rent a wagon, sell a locomotive, find a container, convert free capacity to profit. The RAILVIS Platform is the tool you need. It's faster, better organized, and more secure than email or phone calls.
Try RAILVIS Railway Marketplace
Plateway Pty. Ltd.
Plateway is providing management and civil engineering consultancy to the rail industry for 27 years.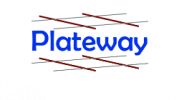 VIRTUE TALENT PTY LTD
Virtue Talent was established in July 2020 with a vision to change the perception of the recruitment landscape. In an unregulated industry where morals and standards of behaviour are not always positive for the customer (client) and the candidate (individual talent). We offer a unique range of enhanced services different from traditional recruitment agencies. ​

Delkor Rail PTY Ltd.
For over 30 years, Delkor Rail has been supplying quality track and rolling stock products and leading edge rail solutions to the world's railway industries.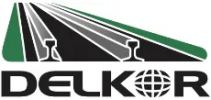 Australasian Railway Association LTD
We are the peak body for the rail sector in Australia and New Zealand, and advocate for almost 200 member organisations across the rail industry.

Fordyno Pty Ltd
Fordyno is an Industrial Design, Engineering and Additive Manufacturing COE based in NSW Australia, we develop solutions for our customers ranging from small components for micro manufacturers all the way through to large scale transportation projects.

Fortescue Metals Group Ltd
Established in 2003, Fortescue is a proud West Australian company, recognised for our culture, Values, innovation and industry leading development of infrastructure and mining assets.

SAFE Shipping, s.r.o.
Safe Shipping was established 1975 in Denmark as an independent liner and container leasing agency.