At present, the mega-tunnel is being fully equipped with rails and railway technology. Each of the slabs being installed is more than five metres long and weighs more than five tonnes. They will be used to fix and weld 120 metre long sections of track on which trains will travel through the Koralpe at speeds of up to 230 km/h from the end of 2025.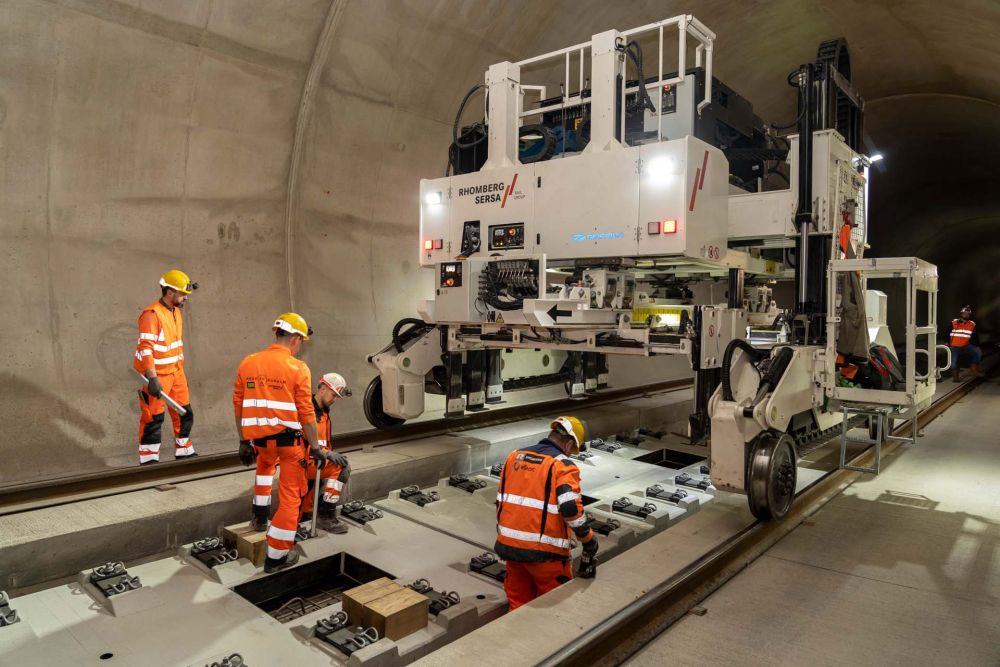 Up to 400 people will be working on this final phase of construction. Up to ten transport trains will bring crews and materials into the tunnel every day - around the clock, seven days a week. ÖBB project manager Klaus Schneider said: "The environmentally friendly delivery of the track slabs was a particular concern for us. The concrete components were loaded at the production site in Lower Austria and transported by train directly to the tunnel via the Styrian portals. This saved a lot of road transport".
A 45-minute train journey between Graz and Klagenfurt requires more than a tunnel and tracks. First of all, the last remaining rail sections have to be mounted on the track support plates. At the same time, a whole range of technical equipment and countless kilometres of cable have to be installed - for vibration and noise protection, tunnel safety, communications, signalling and electronic interlocking. Finally, there is the catenary, with its innovative conductor rail. This ensures that the trains can travel at high speed using environmentally friendly traction current.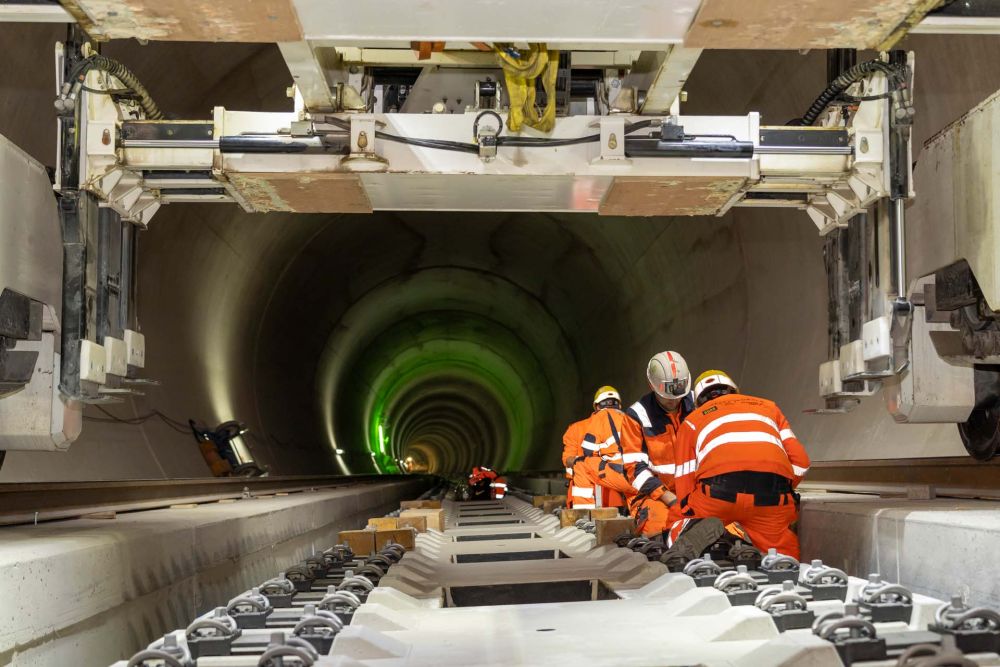 The Koralm Railway features 130 kilometres of new track, including 47 kilometres of tunnels, over 100 bridges and 23 modern stations and stops: The Koralm railway between Graz and Klagenfurt is part of the new southern route. At its heart is the 33-kilometre-long Koralm Tunnel. Once completed, the fastest connection between the provincial capitals will be reduced to just 45 minutes.