ABB Installation Products, Inc.
ABB Installation Products designs and manufactures products used to manage the connection, distribution, and transmission of electrical power in industrial, construction, and utility applications.
Headquarters - Map
860 Ridge Lake Blvd
TN 38120 Memphis
United States of America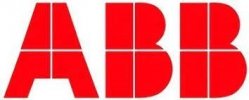 Discover other relevant companies
Not using RAILVIS Platform yet?
Rent a wagon, sell a locomotive, find a container, convert free capacity to profit. The RAILVIS Platform is the tool you need. It's faster, better organized, and more secure than email or phone calls.
Try RAILVIS Railway Marketplace