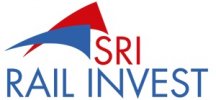 About us
The company was founded in 2010. Within two years, we put six electric locomotives in operation and in 2016 a modernized intercity train that has been marketed by Flixtrain since 2017. Since June 2020, we have been offering the four-part double-decker train for passenger operations in our portfolio additionally. After 2021, we have expanded our fleet of locomotives to thirteen units.
Fleet
Use our class 145, 146 and 151 locomotives at interesting rental conditions for use in Germany and Austria.
Here you can find an overview of how our locomotives were utilised.
https://sri-rail-invest.de/vermietung/verfuegbarkeit/
We have been a reliable partner for long-term rental of passenger trains by operating companies since 2016. This makes us the first independent provider of modern, comfortable double-decker trains hauled by locomotives to established regional rail transport companies.
SRI offers locomotives in full service, optionally with insurance. Optionally also with a replacement locomotive guarantee. SRI is ECM certified and works with various workshops, and has its own spare parts ready for installation. This is the prerequisite for quick reactions and high availability.
Rental
Both full-service and rental contracts on the basis of cold renting are offered, with various occupancies and season-dependent rental models.
Complete rental:
We also offer the hire-purchase model, in which the tenant has the option of taking over the rental properties as their own fixed assets at specified times.
We would be happy to make you an offer that exactly matches the expected mileage. Combine availability with the financial agility of low monthly costs.