Intermodal Telematics BV
Our sensors and platform for tank containers and rail wagons offer you better insights, enabling you to better monitor product quality and improve the safety and efficiency of the logistics process.
Headquarters - Map
Korte Huifakkerstraat 8
4815 PS Breda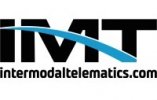 Discover other relevant companies
Not using RAILVIS Platform yet?
Rent a wagon, sell a locomotive, find a container, convert free capacity to profit. RAILVIS Platform is the tool you need. It's faster, better organized, and more secure than email or phone calls.
Try RAILVIS Railway Marketplace