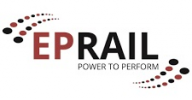 E-P Rail is a Romanian company with private capital, having as main activity the services of rail freight and rail-related services. The company offers a wide range of services in railway freight forwarding and other services related to it, such as detailed analysis and consulting, with the aim of providing competitive offers for its customers.
Over the years we've developed a large network of partners that have the same goal as us, to provide the best services on the market. From West to East and from North to South, we are your best choice when it comes to transporting goods.
E-P Rail offers a wide range of services in the field of railway freight expeditions, but also connected services like detailed analysis and counseling.
Services offered:
transport of freight by rail in domestic and international traffic from single wagons to group of wagons and block trains
shunting

wagon renting (all types of wagons)

other activities for rail exploitation
specialized consulting regarding railway transportation