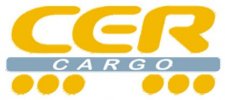 1,5 M. t
Transported in 2020
150 M. €
Turnover in 2020
As a leading company in rail freight transport in Hungary and Central Europe we provide first class quality services: from cargo transport to freight forwarding, and military consignments transport and other projects. Our integrated and specific IT system and own locomotive fleet guarantee foreseeable quality to our clients.
Railway transport:
Provide competitive cargo fees
Fast and scheduled delivery of cargo
Our 24 hour operator service provides constant monitoring of travel
Availability of logistics centers for the transshipment
Freight forwarding, military consignments:
Traditional and intermodal railway carriage with a 24 hour monitoring of travel
All-inclusive arrangement of the forwarding of special consignments (e.g. military consignments, consignments of dimensions in excess of the track gauge, forwarding subject to licensing)
Design of specific cargo jobs according to specific needs
"Imagine a big family,whose 200 members are working with a supporting esteem, for guaranteeing that you can use our services anytime in top-quality." - that is our credo. As Romania is still perceived as the country of unprecedented possibilities in Europe, Central European Railway SRL was registered in 2020 under the wings of CER Cargo Holding SE. Within the short time period, Central European Railway became holder of the Certificate for Organization of rail freight transportation a renowned rail freight forwarder in Romania.