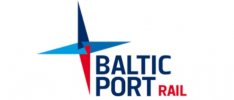 The Fährhafen Sassnitz GmbH and the Deutsche Eisenbahn Service AG jointly operate the independent public railway transport company Baltic Port Rail Mukran GmbH.
The company offers shunting operation, wagon inspection as well as customs clearance operations.
The BPRM is member of the international railway committee CIT, a network of around 200 railway and shipping companies operating cross-border passenger and / or freight transport. The BPRM is also registered with the international railway association UIC.
The Baltic Port Rail Mukran GmbH (BPRM) is located in the north-eastern part of Germany, on the island Rügen, in Mukran Port.
The site is one of the five largest ports on the German east coast. It thus occupies a prominent position among the large-scale industrial sites in Mecklenburg-Western Pomerania. The direct access to the open sea allows unhindered navigational approach without compulsory pilotage. The water depth of 12.5m and modern berths make the port accessible to almost all ship classes which operate in the Baltic Sea region.
Services
SHUNTING OPERATION
Shunting operation is one of the main tasks of the Baltic Port Rail Mukran GmbH (BPRM). This also includes the operation of ferries and terminals in Mukran Port. The technical inspection and inspection of freight wagons is carried out by the wagon technician.
LOGISTICS
Preparation of consignment notes
Delivery/acceptance of accompanying documents to partner railways
Customs clearance
Order of freight wagons
Mediation of sea and connecting cargo
Organization, registration and execution of special transports
PROVISION OF STAFF
The BPRM has the official approval to provide the customers with skilled personnel such as:
Train driver
Escort shunting staff
Wagon technician.
Get in touch
Reach out to Baltic Port Rail Mukran GmbH
Call us:
+49 38392 55 388
Address:
Im Fährhafen 20
18546 Sassnitz / Neu Mukran
Germany