Railway companies in category Legal Consulting
Dentons Europe LLP
Dentons is a multinational law firm. As of 2020, Dentons operates in 77 countries, has 190 offices.

Fieldfisher LLP
We are a law firm built around people with all their diversity and we strike a healthy balance between legal excellence and a down-to-earth practical approach to our clients' needs.

MOST Logistic Terminal
MOST Logistic Terminal operates in Ukraine since 2019. Our facilities are located on Ukraine-Poland border close to Mostyska-II railway station, only 80 km away from Lviv.

Not using RAILVIS Platform yet?
Rent a wagon, sell a locomotive, find a container, convert free capacity to profit. The RAILVIS Platform is the tool you need. It's faster, better organized, and more secure than email or phone calls.
Try RAILVIS Railway Marketplace
Fair Logics
Fair Logics provides international cargo transportation services by road, rail, sea and air transport, as well as develops multimodal delivery schemes.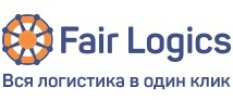 Legal Consulting in other regions