Railway companies in category Chemical & Oil-Gas
JSC "Grodno Azot"
JSC "Grodno Azot" is among the largest chemical enterprises of the country forming a basis of its petrochemical complex.

Omya Ukraine LLC
Omya Ukraine, as part of Omya Group, is a leading supplier of industrial minerals and specialty chemicals.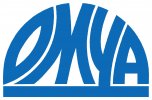 Liwathon E.O.S.
Liwathon E.O.S. is the largest independent oil products terminal operator in the Baltic Sea rim. Today, the company operates 4 advanced facilities with a storage capacity of over one million m³.

Not using RAILVIS Platform yet?
Rent a wagon, sell a locomotive, find a container, convert free capacity to profit. The RAILVIS Platform is the tool you need. It's faster, better organized, and more secure than email or phone calls.
Try RAILVIS Railway Marketplace
NELGERON Ltd.
We offer a full range of forwarding and logistics services. Shipments of any type of goods by rail to any part of Europe, Russia and neighboring countries.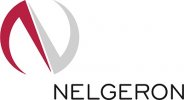 Chemical & Oil-Gas in other regions