LLC BaltTransServis (BTS)
ООО "БалтТрансСервис" (БТС)
We are one of the leading Russian freight rail operators of tank cars, specialising in the shipping of oil products and oil, notably diesel, gasoline and fuel oil.
Headquarters - Map
Lakhtinskiy prospekt, 85/3
197229 Saint Petersburg
Russian Federation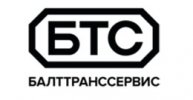 Discover other relevant companies
Not using RAILVIS Platform yet?
Rent a wagon, sell a locomotive, find a container, convert free capacity to profit. The RAILVIS Platform is the tool you need. It's faster, better organized, and more secure than email or phone calls.
Try RAILVIS Railway Marketplace