JSC Novaya Perevozochnaya Kompaniya
АО "Новая перевозочная компания"
Novaya Perevozochnaya Kompaniya is one of the leading independent transportation companies in the Russian market of railway freight transportations.
Headquarters - Map
Nizhnyayа Krasnoselskaya st. 39, bld. 1
105066 Moscow
Russian Federation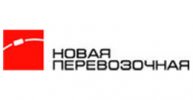 Discover other relevant companies
Not using RAILVIS Platform yet?
Rent a wagon, sell a locomotive, find a container, convert free capacity to profit. The RAILVIS Platform is the tool you need. It's faster, better organized, and more secure than email or phone calls.
Try RAILVIS Railway Marketplace