Railway companies in category Industrial Manufacturers
Fordyno Pty Ltd
Fordyno is an Industrial Design, Engineering and Additive Manufacturing COE based in NSW Australia, we develop solutions for our customers ranging from small components for micro manufacturers all the way through to large scale transportation projects.

Hibond Bearings Pvt. Ltd.
Over 30 years of experience has paved the way to the leading position Hi-bond command in the bearings and bushes suppliers market today.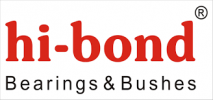 Hind Rectifiers Limited
Hirect has long standing tradition and experience in developing, designing, manufacturing and marketing Power Semiconductors, Power Electronic Equipments and Railway Transportation Equipments.
Not using RAILVIS Platform yet?
Rent a wagon, sell a locomotive, find a container, convert free capacity to profit. The RAILVIS Platform is the tool you need. It's faster, better organized, and more secure than email or phone calls.
Try RAILVIS Railway Marketplace
HYT Engineering Co. PVT. LTD.
HYT engineering company Pvt Ltd started with drilling machines and lathes, now 99% of the rolling stock in Indian Railways are turned on our Wheel Lathes.

Industrial Manufacturers in other regions