On Monday evening, a train accident occurred in Münchendorf in the district of Mödling: a Raaberbahn railway set derailed shortly after 6:00 pm on the Pottendorfer line, two carriages overturned, the overhead line was torn off and lay across the accident site.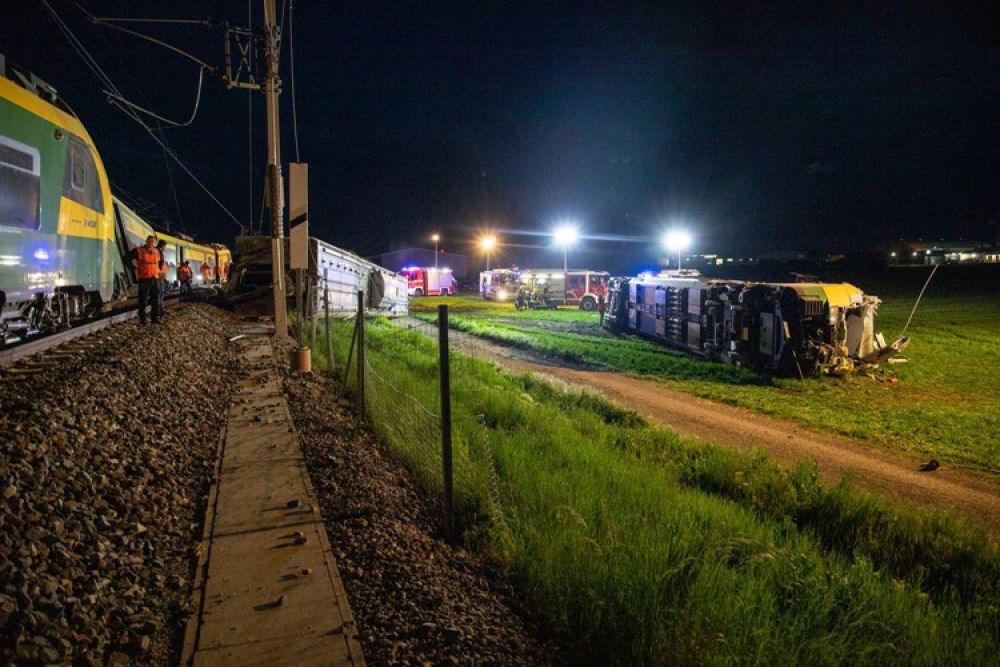 The Münchendorf, Achau and Guntramsdorf fire brigades were alerted at 18:27 to rescue people. The trapped train driver had to be freed by the fire brigade using hydraulic rescue equipment, and numerous other injured persons were cared for at the accident site.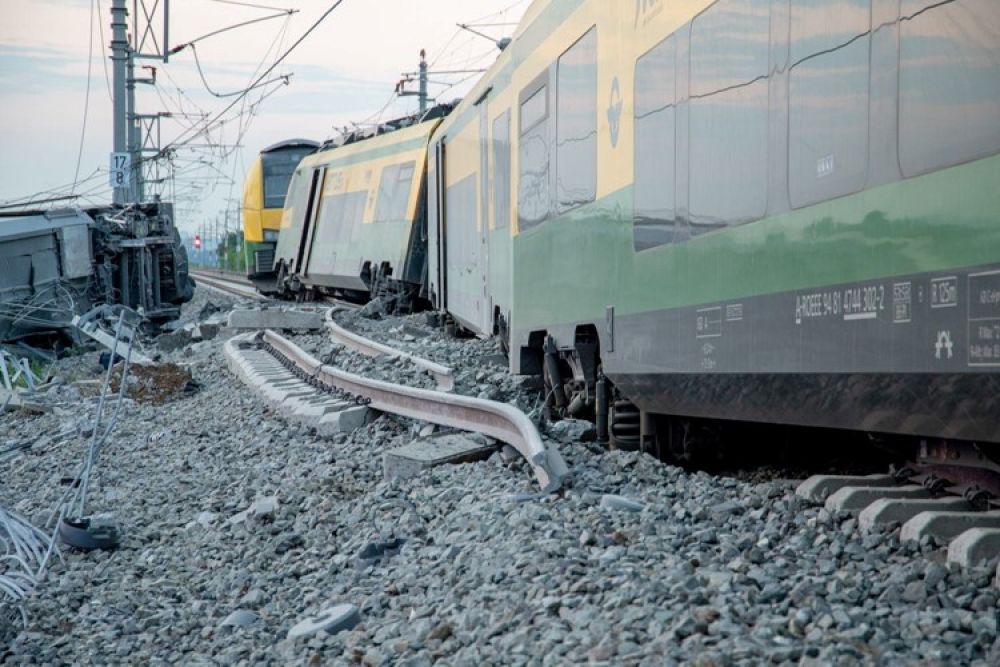 After the grounding of the overhead line by ÖBB, all wagons were searched for injured persons. According to the latest information, there are eight lightly injured and three seriously injured persons, one person was trapped under the train and killed in the accident.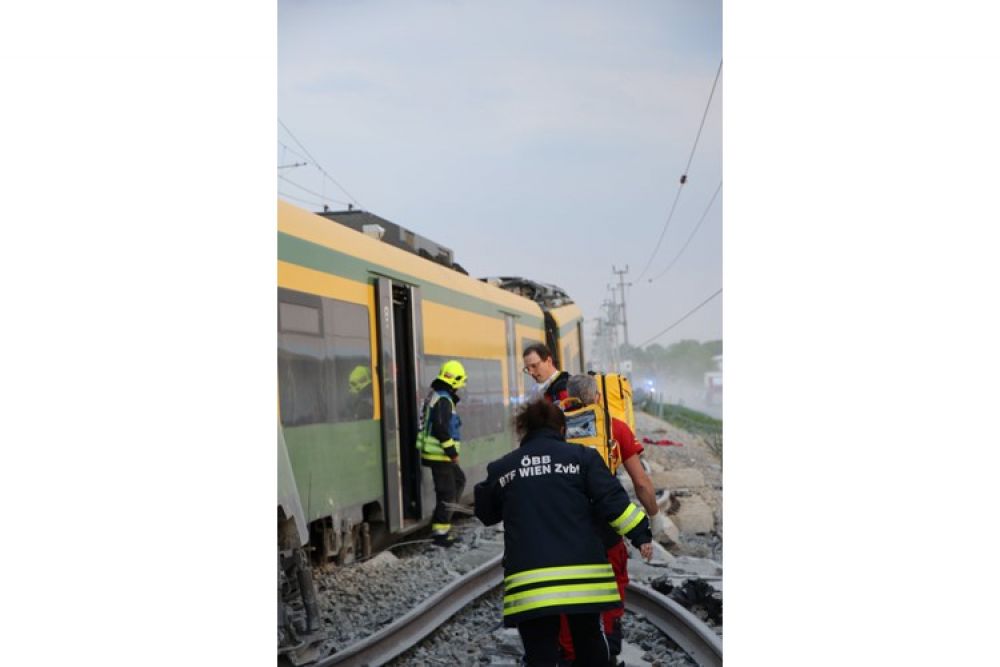 Rescue services and police were at the scene of the accident with a large contingent of emergency personnel and several helicopters, uninjured persons were cared for by the helpers in a nearby Red Cross disaster camp.
To be able to illuminate the accident site, a power generator including lighting equipment from the Brunn am Gebirge fire brigade was requested. District fire brigade commander Michael Bruckmüller and section fire brigade commander Christian Fröhlich supported the fire brigade's operational command; about 100 fire brigade members were at the scene.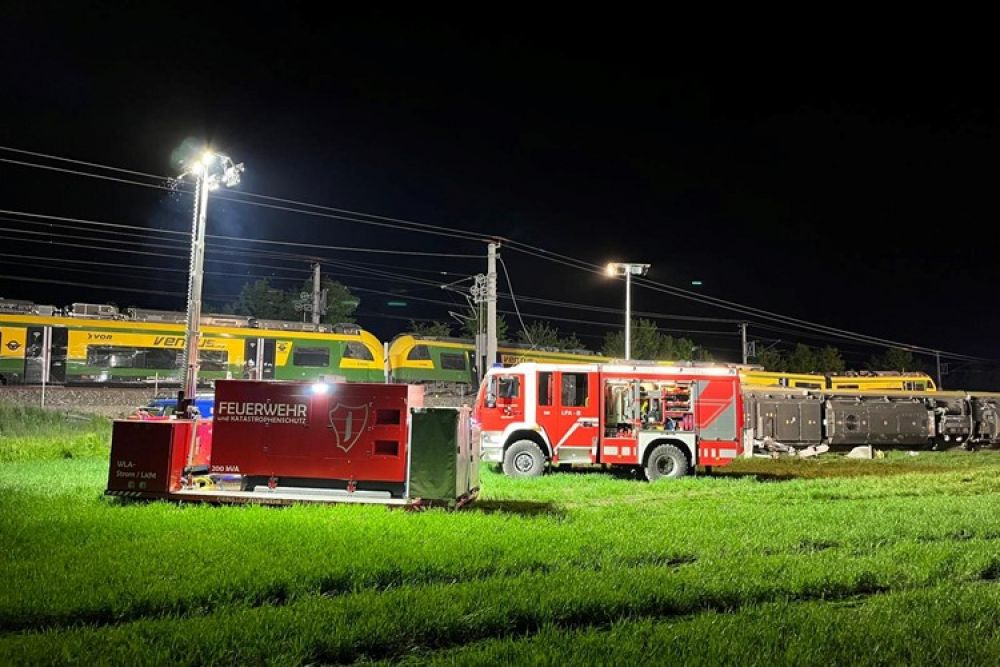 A special crane from a specialist company was requested in the evening hours to salvage the wagons.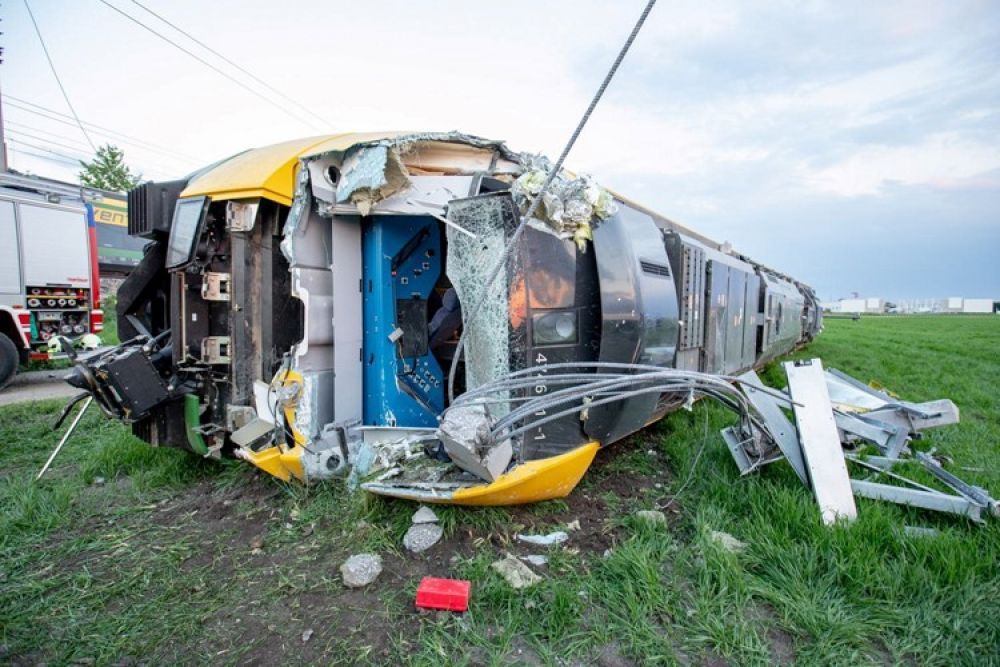 The causes of the accident are still under investigation. Web heute.at reported that the train went from Győr, Hungary to Ebenfurth, Austria.