A goods train and a tanker collided shortly after 2 am on the Zagreb-Rijeka line. Fortunately, no one was injured. Rail traffic between the two cities was suspended in both directions.
According to preliminary information, the cause of the accident was human error. HŽ Cargo goods train collided with a train set of wagons of the carrier ENNA standing on platform No. 3 at Škrljevo station.
"Apart from material damage, no one was injured, " the Croatian Railways reported.
The train with tank wagons was heading to the Rijeka refinery with 30 rail cars in it, while a maximum of 22 wagons can enter the plant. For this reason, some of them were left at Škrljevo station. Fortunately, the tankers were empty, thus avoiding a tragedy.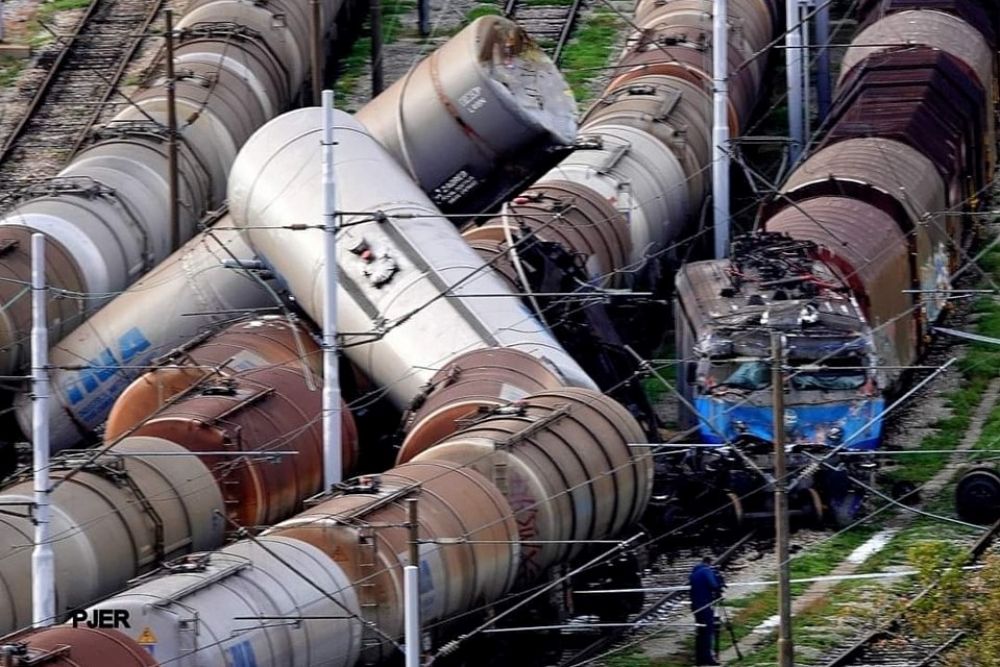 This article was originally published on our sister's publication sektorkolejowy.pl