Rail Wagon Services (RWS) is a mobile rolling stock repair facility.
It is based in the Port of Rotterdam and is available 24 hours a day, 7 days a week for mobile repairs, inspections and support. We are characterised by good quality and customer-oriented service. As a mobile repair shop, we hold ECM IV, VPI and ISO 9001:2015 certificates. Rail Wagon Services employees have the necessary certifications as ECM IV mechanic, shunter, wagonmaster and driver. In addition, Rail Wagon Services has its own Dangerous Goods Safety Advisor to ensure proper knowledge.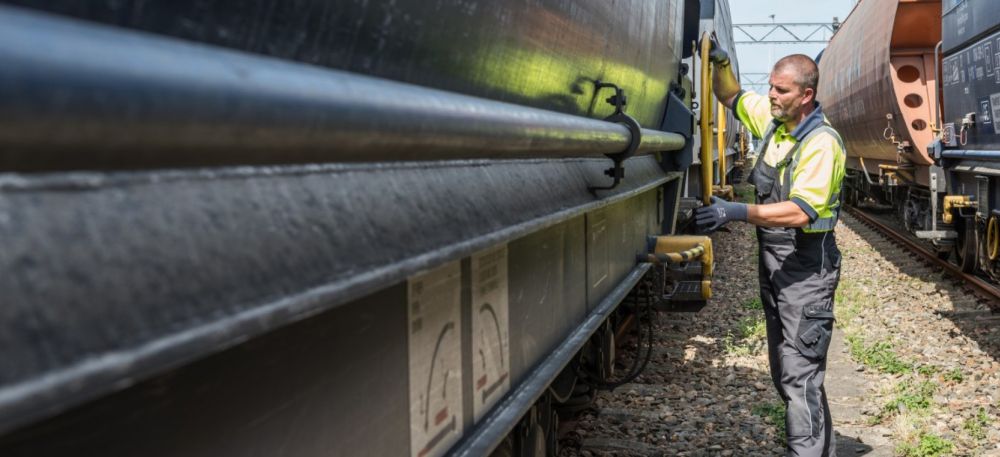 Service on location
Carriage and wagon examiner
Train ready, but no wagon examiner available at that time? RWS always has certified wagon examiner available, 24 hours a day, 7 days a week.
Shunting
Wagon defect or train switching? RWS has well-trained personnel available 24 hours a day, 7 days a week.
Driver
Is your train driver unexpectedly unavailable? We have drivers who can get your train moving again.
Checks
Technical examination of wagons
RWS can carry out the technical examination of your wagons so that your wagons can be safely put on the track.
Dangerous Goods
We can carry out the hazardous goods and 8-hour train check to ensure your train complies with all regulations.
Entry and exit check
At arrival and departure, we can check the wagon list with the train.
Wagon repairs
Exchange of components
Remove graffiti

Changing axles

Lubrication of the wagon set

Markets and regions of operation
Get in touch
Reach out to Rail Wagon Services B.V.
Address:
Lindtsedijk 22a
3336 LE Zwijndrecht
Netherlands