PST OST SPED Sp. z o.o.
The efficient organization of the company, a wide range of services and almost thirty years of experience allow us to carry out the most demanding tasks of modern logistics.
Headquarters - Map
Magazynowa 5a
62-023 Gądki
Poland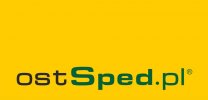 Discover similar companies
Not using RAILVIS Platform yet?
Rent a wagon, sell a locomotive, find a container, convert free capacity to profit. RAILVIS Platform is the tool you need.
Try RAILVIS Railway Marketplace