Port of London (Port of London Authority)
Our operations cover 95 miles of the River Thames, from Teddington to the North Sea. We work to keep commercial and leisure users safe, protect and enhance the environment etc.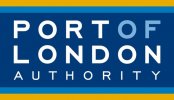 Not using RAILVIS Platform yet?
Rent a wagon, sell a locomotive, find a container, convert free capacity to profit. RAILVIS Platform is the tool you need. It's faster, better organized, and more secure than email or phone calls.
Try RAILVIS Railway Marketplace