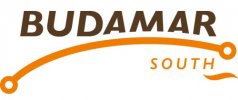 Establishment of company BUDAMAR SOUTH, s. r. o. presents implementation of a project to obtain a market position in the Balkan countries.
The company deals with international forwarding as well as with providing of complex logistics and intermodal transportation with conection to the Adriatic ports, most of all from and to port Rijeka.
Cooperation with contractors and subsidiary BUDAMAR SOUTH d.o.o. Beograd guarantees reliability and high quality of offered services.
In addition to the transport of finished products, the company transports also raw materials (coal, coke and iron ore) in the North - South direction.