ALPETROL Sp. z o.o.
Reloading of liquefied hydrocarbon gases (propane, butane, propane-butane mixture, propylene and other liquefied hydrocarbon gases) as part of the service of gas carriers at the Port of Gdynia.
Headquarters - Map
Węglowa 1E/1F
81-341 Gdynia
Poland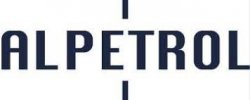 Discover other relevant companies
Not using RAILVIS Platform yet?
Rent a wagon, sell a locomotive, find a container, convert free capacity to profit. The RAILVIS Platform is the tool you need. It's faster, better organized, and more secure than email or phone calls.
Try RAILVIS Railway Marketplace