Sea & River Ports in Belgium
Liege Port (Port autonome de Liège)
Liege as a port plays host to hundreds of companies of all shapes and sizes. As a result of ongoing cooperation between the private and public sectors, the Liege Port Authority is an effective value.

Port of Antwerp (Antwerp Port Authority)
The Port of Antwerp is the port of the City of Antwerp. As a result, the port of Antwerp has become one of Europe's largest seaports, ranking second behind Rotterdam by total freight shipped.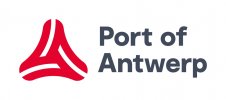 Port of Zeebrugge (M.B.Z.)
The seaport of Bruges is the most important continental roro port for unaccompanied freight traffic and the largest car port in the world.

Not using RAILVIS Platform yet?
Rent a wagon, sell a locomotive, find a container, convert free capacity to profit. The RAILVIS Platform is the tool you need. It's faster, better organized, and more secure than email or phone calls.
Try RAILVIS Railway Marketplace
North Sea Port
North Sea Port is the 60-kilometre-long cross-border port area that stretches from Vlissingen on the North Sea coast in the Netherlands, some 32 kilometres inland to Ghent in Belgium.

Rhenus Rail Logistics GmbH
Your professional partner for complex rail transports.