Industrial Manufacturers in Belgium
AKKA Technologies SE
We are a globally operating engineering and technology consulting group at the forefront of the digital and connected world.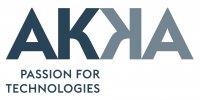 Stork Technical Services Holding B.V.
As a service company Stork Technical Services strives to be an important factor in the success of its clients. Driven by a pro-active approach Stork focuses on providing the best service to customer.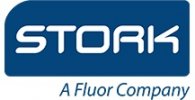 Hitachi Europe Limited
Hitachi Social Innovation Business leverages over 110 years of expertise in Operational Technologies and 60 years in Information Technologies.

Not using RAILVIS Platform yet?
Rent a wagon, sell a locomotive, find a container, convert free capacity to profit. The RAILVIS Platform is the tool you need. It's faster, better organized, and more secure than email or phone calls.
Try RAILVIS Railway Marketplace
WAGO Kontakttechnik GmbH
Connection technology, automation technology, interface electronics: for over 60 years we have combined engineering skills with innovative strength and as a reliable partner.

COWI A/S
Based on our world-class competencies within engineering, economics and environmental science, we tackle challenges from many vantage points to create coherent solutions for our customer.