Chemical & Oil-Gas in Belgium
ExxonMobil Petroleum & Chemical BVBA
ExxonMobil, one of the largest publicly traded international oil and gas companies, uses technology and innovation to help meet the world's growing energy needs.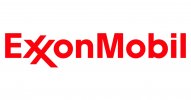 Vynova Belgium NV
Vynova is a leading European PVC and chlor-alkali company. We operate production sites in five countries and have over 1,250 employees, realising an annual turnover of 830 million euros.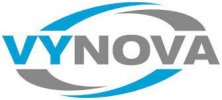 Covestro AG
Covestro creates materials the world relies on every day. Our high-tech polymers are used in nearly every area of modern life and in a wide range of industries: automotive, construction etc.

Not using RAILVIS Platform yet?
Rent a wagon, sell a locomotive, find a container, convert free capacity to profit. The RAILVIS Platform is the tool you need. It's faster, better organized, and more secure than email or phone calls.
Try RAILVIS Railway Marketplace
K+S Aktiengesellschaft
The products and services of K+S are crucial for supplying the population in the fields of medicine, pharmaceuticals, food production, agriculture and animal feed.