Agricultural & Food in Austria
Beiselen Ges.m.b.H.
Beiselen GmbH is a German wholesaler in the agricultural sector. The focus is on the trade in seeds, pesticides, fertilizers and agricultural products.

Bayer Austria Ges.m.b.H.
Bayer is a Life Science company with a more than 150-year history. Since 2009, the South East European countries are organized as one group and managed centrally from Vienna, Austria.

Cargill Deutschland GmbH
Cargill has been active in Germany since 1955. We process agricultural raw materials at 12 locations with 1,700 employees.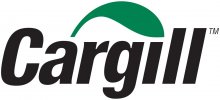 Not using RAILVIS Platform yet?
Rent a wagon, sell a locomotive, find a container, convert free capacity to profit. The RAILVIS Platform is the tool you need. It's faster, better organized, and more secure than email or phone calls.
Try RAILVIS Railway Marketplace
BK Giulini GmbH
The ICL Group is a global manufacturer of mineral-based products and specialty chemicals that are used in agriculture, food and technical materials.