DB Cargo AG
We are the only company to offer you Europe-wide rail transport from one source - fast, efficient, reliable and independent of the industry - with one of the largest rail networks in the world.
DB Cargo - Deutsche Bahn's freight railway is one of the leading providers of European rail freight transport, operating in 17 European countries and as far afield as China. DB Cargo is the only company to offer business customers from all sectors Europe-wide rail transport from a single source, giving them access to one of the largest rail networks in the world. More than half of DB Cargo's transport operations cross at least one national border. With 78,200 freight wagons and around 2,600 locomotives across Europe, the company has the largest fleet on the continent.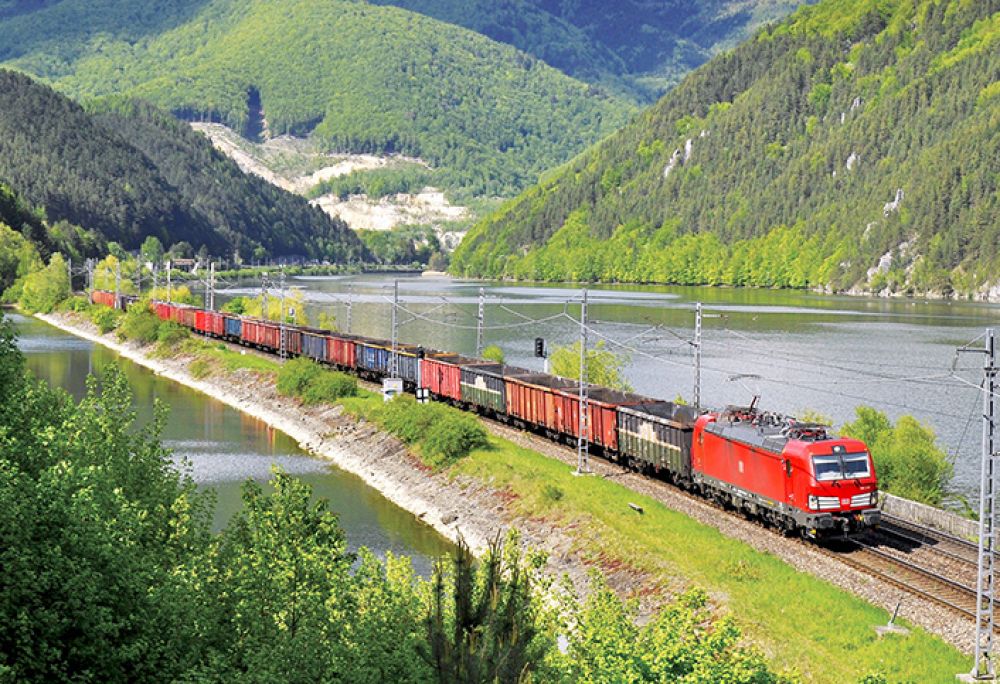 We rely on our three tried-and-tested core products when carrying out transports:
Combined transport
Block train transport
Single wagonload transport
DB Cargo offers a wide range of services and industry products, supplemented with additional services:
Planning and ordering – preparing of necessary shipping documents
Providing empty wagons – customer-specific wagon equipment or wagon retrofitting
Loading and unloading – provision of loading and unloading services, transshipment at railports
Collection and delivery – additional handling, shunting services, weighing of freight wagons
Providing transport services – defined wagon sequence/wagon sorting, provision of wagons correctly aligned for loading
Accounting and documentation – enhanced reporting
Commercial services – Eco Solutions, zero-carbon transport with DBeco plus and DBeco neutral
Supplementary transport services – first and last mile by road reloading
International services – provision of customs clearance services
Our target customers are:

In the segment of bulk logistics: Building material, fertilizer, metal and coal industry
In the segment of industrial and commercial logistics: Automotive, chemical, petroleum, consumer goods, pulp and paper industries
In the segment of combined transport: Operators, freight forwarders and shipowners

Headquarters - Map
Rheinstr. 2
55116 Mainz
Germany

Discover other relevant companies
Not using RAILVIS Platform yet?
Rent a wagon, sell a locomotive, find a container, convert free capacity to profit. The RAILVIS Platform is the tool you need. It's faster, better organized, and more secure than email or phone calls.
Try RAILVIS Railway Marketplace