An international consortium consisting of SBB Cargo, the Lucerne University of Applied Sciences and Arts (HSLU), PJM, plc-tec, and Voith, supported by the Swiss Federal Office of Transport (FOT), is working together on a pilot project for the digitalization and automation of rail freight transport. The centerpiece of the project is the recently launched digital pilot train "DAC+". The digital data link in the DAC enables the implementation of various automated applications on the freight train, which contribute to process optimization and greater efficiency in the train formation and operation processes.
The pilot train will test several automated applications enabled by the DAC system, such as automatic detection of the wagon order and the orientation of individual wagons, automatic brake test, various data and communication services on the train, intelligent energy management system, remote-controlled uncoupling of the wagons from the locomotive or condition-based predictive maintenance.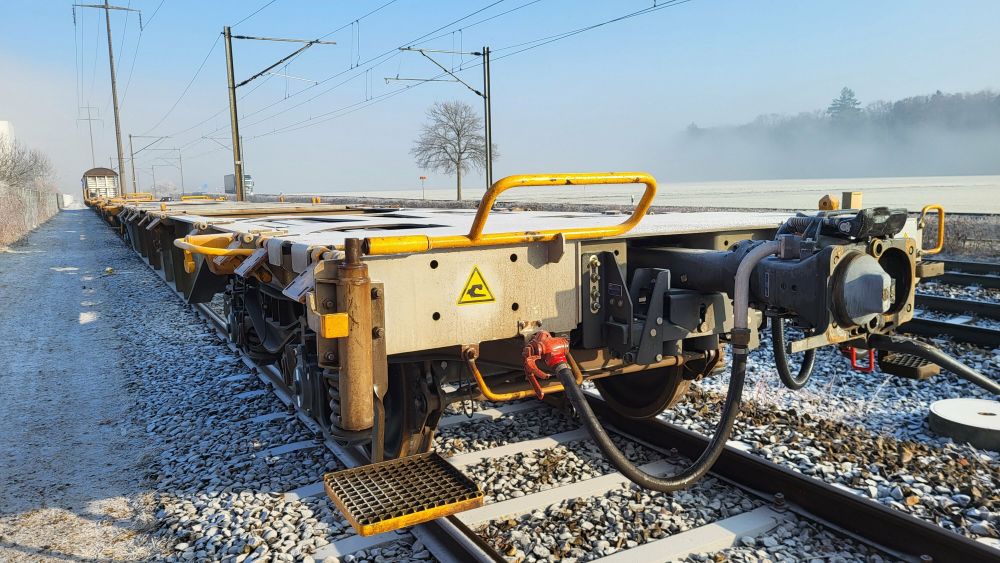 The test program with the DAC+ pilot train includes standstill tests of the train, the train runs, and shunting operations. The pilot train consists of 6 container wagons, which function as test wagons, and a covered wagon as an emulated locomotive, integrating the power supply and the test/measurement equipment for the other wagons. The tests will take place at various locations throughout Switzerland until the end of 2023. The results of the project will be reflected in the further development of the DAC system at the European level.
Voith's CargoFlex automatic coupler, with its mechanical pneumatic connection, has already been in commercial use at SBB Cargo for over three years. Now the focus is on digital automatic coupling, with additional power and data connectivity along the entire convoy. One of these technologies is the "Powerline PLUS Train Backbone" (PTB) data link, which connects all wagons and locomotive(s) via a DAC. The main advantage is that data is transmitted via power cables and plugs, so no additional data cables, electrical contacts, or plugs are needed. The second technology is Single Pair Ethernet (SPE), which does not transmit data via the power lines, but over separate data lines and additional electrical contacts in the DAC. However, SPE solutions optimized for freight transport are currently still under development. Once available, the two technologies will be compared in a specific test program concerning different criteria.