Parcel service GLS Germany is testing rail transport for parcels as part of its Climate Protect sustainability strategy. GLS parcels will be transported by a freight train on a large scale for the first time. The route between Nuremberg and Hanover was chosen for the test because the surrounding GLS warehouses are directly accessible at both the origin and destination points. At present, only non-time-critical consignments are being loaded. DB Cargo AG is responsible for the train's traction.
"After smaller pilot tests in previous years, we are hoping above all for new insights and measurements regarding the low-emission long-distance transport of our parcels," says Melanie Menkhaus, GLS Regional Manager.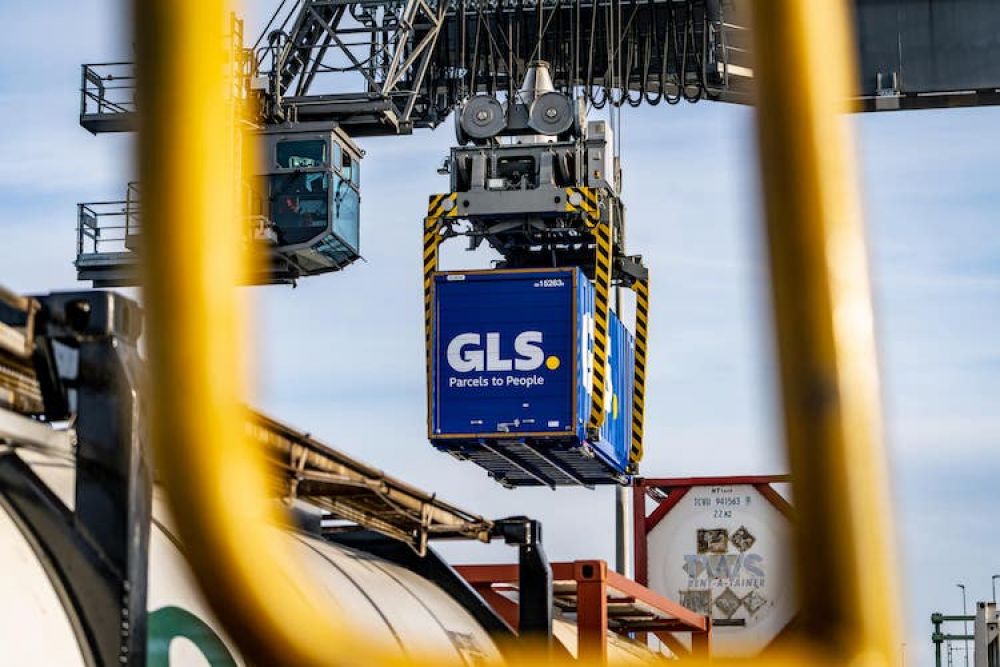 GLS believes that rail transport of parcels will have an increasingly important role in reducing harmful emissions in the future. Using rail to transport parcels can save up to 80% of the emissions that would otherwise be caused by road transport. GLS is working with Kombiverkehr KG, one of the largest intermodal transport providers in Germany and Europe, to implement the pilot project. Headquartered in Frankfurt am Main, GLS offers free parking reservations for individual containers transported by rail in a climate-friendly manner.
"The round trip of a container with a load weight of six tonnes on the 440 rail kilometers between Hanover and Nuremberg with 100% electric traction saves 350 kilograms of CO2. Projected over the year, this equates to around 85 tonnes of carbon dioxide not being emitted. This means that every container that GLS transports by rail in the future will meet our customers' requirements for environmentally friendly parcel transport," commented Alexander Ochs, Managing Director of Kombiverkehr.