The Bosruck tunnel, built in 1906, is the central part of the Pyhrn line. It connects the Spital am Pyhrn and Ardning stations of the Pyhrnbahn. The Pyhrn line between the stations Linz Hauptbahnhof and Selzthal is an important north-south corridor for international rail traffic. As part of the Pyhrn-Schober route, it enables the connection of Germany as well as the Czech Republic with the Graz area and Slovenia.
The extensive tunnel reconstruction project was completed in two phases over six years. In 2016, the tunnel floor and track were restored, and from March to the end of July 2022, the tunnel's inner shell was partially restored and guide rails for the catenary were installed. The reconstruction of the historic tunnel structure now allows the railway to operate safely for the next two decades. A total of EUR 23.9 million was invested in accordance with the ÖBB framework plan.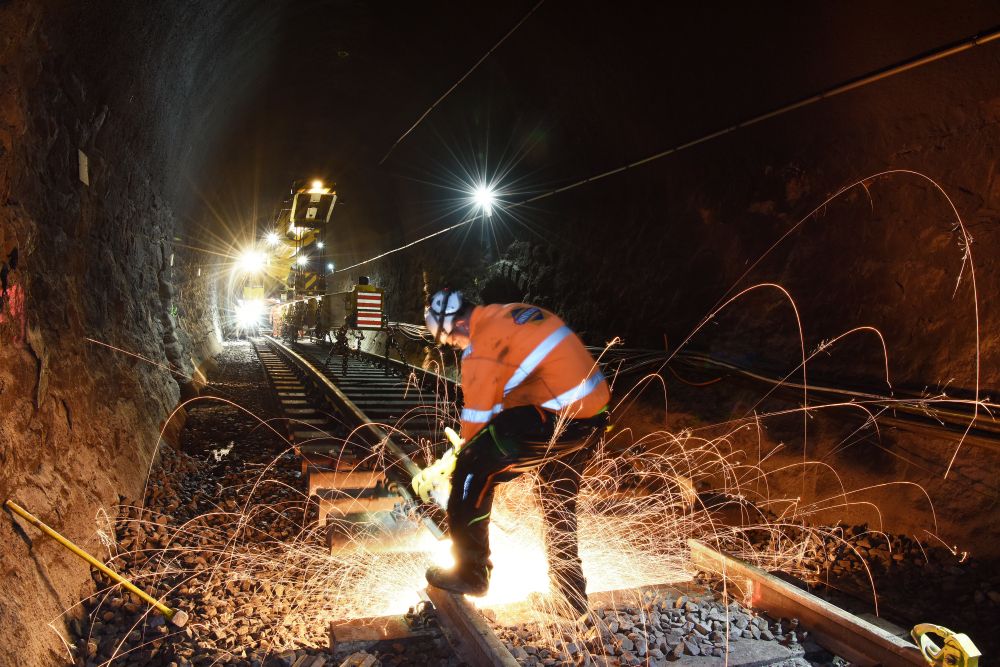 "With the extensive renovation of the Bosruck Tunnel, we are ensuring that the important north-south connection between Upper Austria and Styria can be handled via the existing tunnel until at least 2040," said Thomas Fruhmann, Project Manager ÖBB-Infrastruktur AG.
The tunnel object had massive damage to the inner wall. The aging inner shell had to be cut open over an area of approximately 10 200 m², equivalent to almost 17 tennis courts. During the work, 3 390 tonnes of old concrete, equivalent to the weight of 17 blue whales, was removed and transported. After that, the reconstruction of the inner shell could begin using 135 tonnes of reinforcing steel and 2,200 tonnes of cement. Then the tracks were reinstalled and finally, the new overhead line in the form of an overhead conductor rail was installed.
"The challenge of such a comprehensive tunnel renovation is, among other things, the logistics. All work steps have to be planned precisely and every move has to be perfect," explained the complexity of the process Karl Hartleitner, project coordinator at ÖBB-Infrastruktur AG.