Nowadays, shunting usually requires an assistant standing on the platform of the last wagon, who, among other things, reports by radio any obstacles that might affect the train's pathway. This particular role is dangerous and having to work outdoors in all weather conditions, makes the role hard to fill.
The shunting assistance system researched in this project relies on an advanced sensor set including Blickfeld´s innovative LiDAR technology which allows the train driver to see the environment behind the train from the driver's cab accurately, reliably, and three-dimensionally, using laser technology to detect objects on the tracks. Thus, 3D LiDAR sensors enable safe automated shunting and help to avoid collisions – all without exposing employees to adverse conditions and hazards. As a result, the process is much more efficient, faster, and safer.
The assistance system developed takes over track monitoring by integrating Blickfeld's solid-state 3D LiDAR sensors Cube 1 with a large field of view of 70 degrees and Cube Range 1 for extra-long-distance detection of up to 150 meters. This proves to be ideal when keeping an eye on the track area, even when driving through curves. Sensors can be customized to any field of view. In addition to this, Blickfeld's solid-state, semiconductor-based sensing technology is highly robust, which means it can withstand the strong vibrations caused by everyday railroad operations.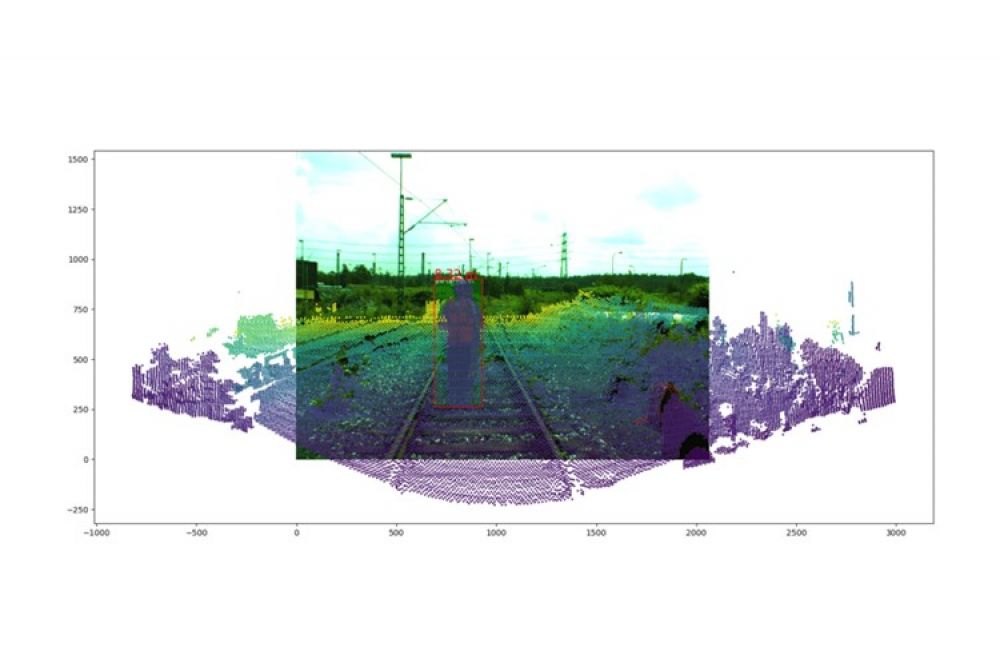 The Blickfeld LiDAR sensors are integrated into a set of other sensors whose measurement results are compared with each other, and each provides additional information: a stereo camera for close-range detection, two additional cameras providing the data basis for algorithm-based object detection, as well as a radar sensor. This system provides a fusion of camera images and 3D point clouds, which enables the exact detection of objects with redundant mutual control of the different sensor types. The extracted information is later translated into a live feed via a tablet, which is situated with the driver – indicating whether there are people, signals, vehicles, or any other objects in the monitored area.
Blickfeld, a LiDAR sensor technology company provided its sensor solutions to FH Aachen, one of Germany's foremost Universities of Applied Sciences. FH Aachen is using the Blickfeld sensors as part of a consortium working on an EU-funded project named SAMIRA (Shunting Assistant & Monitoring Interface for Autonomous Rail Applications) researching the difficult task of shunting freight trains.