The first 4-car medical train for the evacuation of wounded civilians was launched on 26 March by Ukrzaliznytsia and the international medical humanitarian organisation Médecins Sans Frontières. The train was equipped in the shortest possible time, with Médecins Sans Frontières providing the technical equipment and outfitting of the trains.
"It was a challenge for the railway workers because the world has not been used to building medical evacuation trains for a long time, especially in such a short time. But we didn't have time for a long design process because the war was in full swing and we had to save as many lives as possible. In the end, a month later, on 26 April, MSF received a second, even larger, eight-car train, which became a full-fledged hospital on wheels to take the wounded from towns near the war zone and deliver them to hospitals and clinics in the west," said Yevhen Liashchenko, Chairman of the Board of Directors of JSC "Ukrzaliznytsia".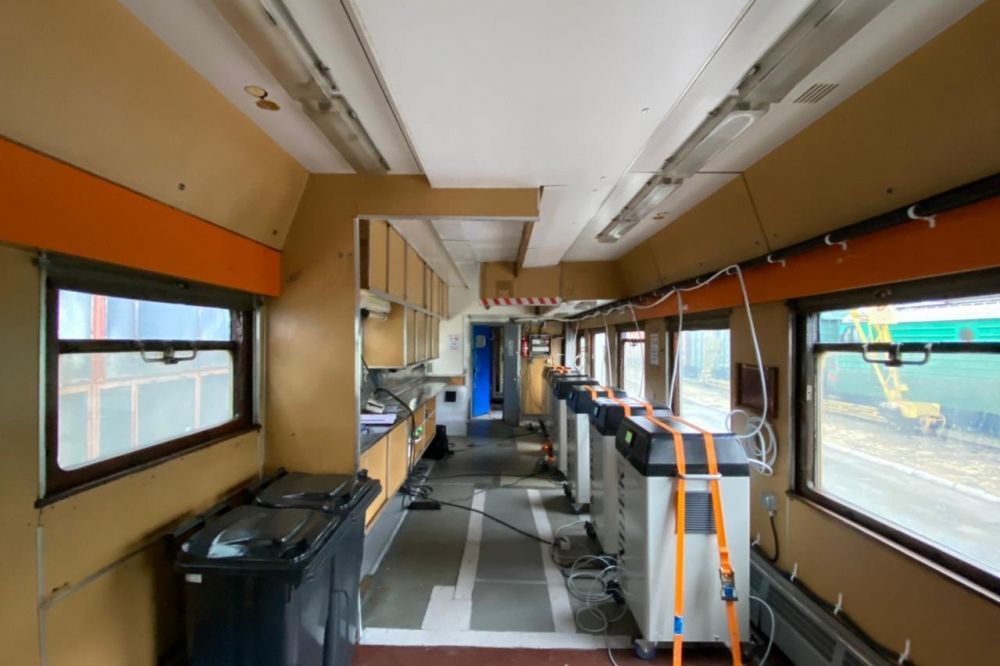 The medical train has a separate intensive care unit with an ultrasound machine, oxygen concentrators, ventilators delivering up to 60 litres of oxygen per minute, defibrillators, i-STAT analysers, a cardiac monitoring system, infusion pumps, complete wards and a full range of essential medicines. An international medical team of therapists, surgeons, anaesthetists and nurses work side by side with the railway staff on the train.
"The medical train is a full-fledged hospital on wheels, transporting wounded and sick people to safe places while monitoring their health with special equipment and professional doctors. All the work on converting the carriages was carried out at Ukrzaliznytsia's own facilities. These are truly unique trains that have received high marks from international and Ukrainian doctors," said Yevhen Shramko, a member of Ukrzaliznytsia's board of directors.
In addition, at the height of the evacuation, MSF provided Ukrzaliznytsia with complete first-aid kits, high-quality medicines, disinfectants, blood pressure monitors, stethoscopes, thermal blankets, tyres and surgical instruments for use on regular passenger flights.