Constructions of the bridge began on 21 July near the city of Jonava, in Central Lithuania, roughly 30 km from Kaunas. The project will cost around 64 million euros and it will include the building of a European standard gauge railway double track.
"Our priority task – to build the main Rail Baltica line from Kaunas to Panevėžys by the end of 2024 and to the Latvian border by 2026 – is moving to the stage of active construction works. In today's geopolitical context, the integration of the railway network of Lithuania and all the Baltic States with the Western transport network is a strategic priority of the utmost importance, which must be implemented as soon as possible," said Minister of Transport and Communications, Marius Skuodis, at the official opening ceremony of the construction of the bridge over the Neris River.
The railway bridge over the river Neris near Jonava is one of the biggest technical and engineering challenges within the Rail Baltica project. Its length will be up to 1.51 km with an elevation of approximately 40 meters above the Neris River and its valley.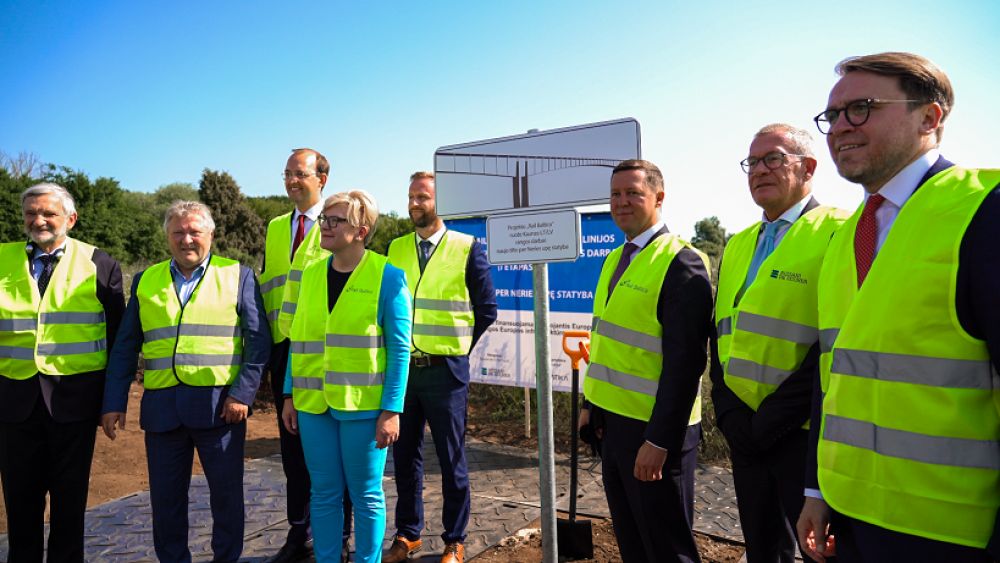 "To build an entirely new Rail Baltica section between Kaunas and the Lithuanian–Latvian border is quite a challenge, as this is also the first completely new railway section to be built in independent Lithuania. The railway bridge over the Neris river is a complex and strategically important infrastructure for the construction of the railway between Kaunas and Riga," commented Karolis Sankovski, CEO of LTG Infra, the company responsible for the implementation of the Rail Baltica project in Lithuania.
The tender for the construction of the bridge was won by the Italian company "Rizzani de Eccher". They will also overview the infrastructure works nearby the area and will reconstruct the drainage system, electricity, telecommunications, and water supply networks. As the bridge will be located close to the city, noise barriers and other noise protection solutions will be installed.
Special attention will be paid to the environment as well. In order to avoid any impact on the biodiversity of Neris, work in the protection zone of the river Neris will not be carried out during fish migration and spawning. Bridge supports will not be built in water, so a distance of as much as 150 meters will be maintained above the river between the supports, therefore, fish will be able to migrate freely.